A second bedroom now stylishly doubles as a home office and dressing room.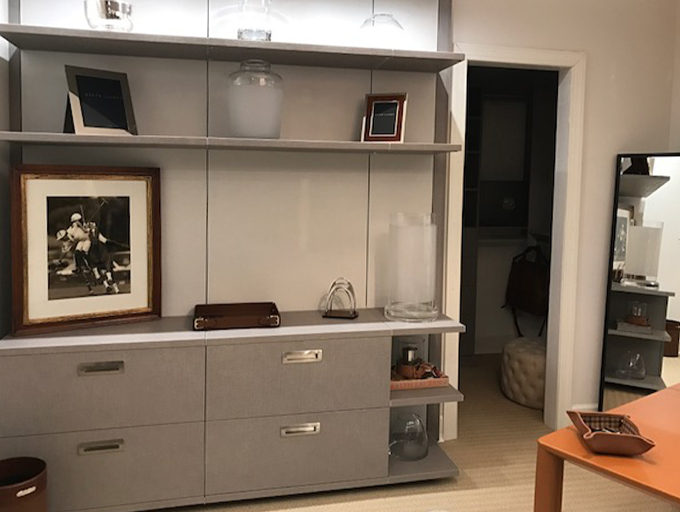 Design Consultant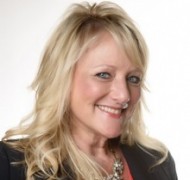 Melody Rosen
For more than 19 years I have created beautiful custom storage solutions for my clients. I understand the needs of today's busy lifestyles and how getting organized in every area of your home can make your life easier. Applying my years of experience along with our 3-D custom imaging, I will provide you with the best possible experience and exceed your expectations!
My favorite part about working at California Closets is having the opportunity to meet new people every day and work together with them to create something beautiful that they are excited about. My most important task is to be a good listener and through communication and creativity we can plan the perfect space. Let me help you "Simplify your life"
I look forward to working with you!
My Awards
2017: Top Ten Design Award Recipient
2017: Career Sales exceed $10.0 Million
2015: Fairfield, NJ Quality Designer of the year
2014: Fairfield, NJ Quality Designer of the year
2014: Career Sales Exceed $8.0 million
2013: Fairfield, NJ Quality Designer of the year
2013: Fairfield, NJ Customer Satisfaction Award Winner
2013: Career Sales Exceed $7.0 million
[...]
testing
Read More
Read Less
Describe the clients and their design style. My clients shared a two-bedroom condo, but Lucy wanted to create a special space for her significant other that would serve as an office and dressing room. Envisioning a more elevated 'man cave,' this design-minded couple wanted a contemporary, minimalist aesthetic.
Were there special items/collections that the client wanted to design around? His Bottega leather desk and chair served as my style inspiration for the work space, where I also applied puck lighting to handsomely display his collection of Ghurka leather bags. LED strip lighting also showcased all of his suede shoes, while adding visual interest to the overall design.
If clothes make the man, shouldn't a man make a great space for the clothes? Absolutely!

– Melody Rosen, Designer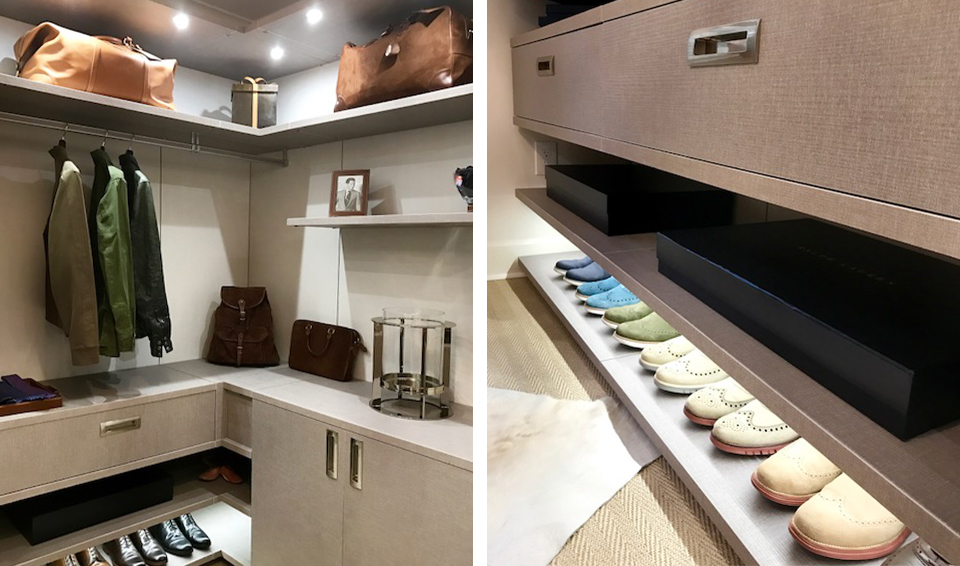 How would you describe the final result? He LOVES it! Both spaces really reflect the couple's initial vision and complement his sense of style. This custom environment is personally and aesthetically pleasing. He can now enjoy a sophisticated, smart space where he can work comfortably and he can call his own!
How did you use our product—design and materials—to offer value to your client? For the larger office area, incorporating our sleek Virtuoso line really allowed me to create a modern look, while providing optimal function and storage. The design also preserved a feeling of openness throughout the space. For the room's smaller space, I used our Classic line for additional hanging storage, as well as drawers for personal items, hampers, and accessories.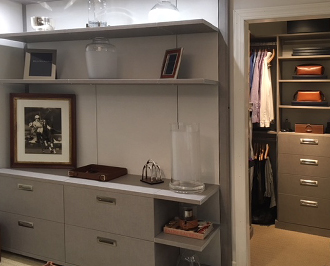 Your new closet starts with a
— complimentary design consultation —