With a vision, a sketch, and a unique style, this young couple created a distinctive home office.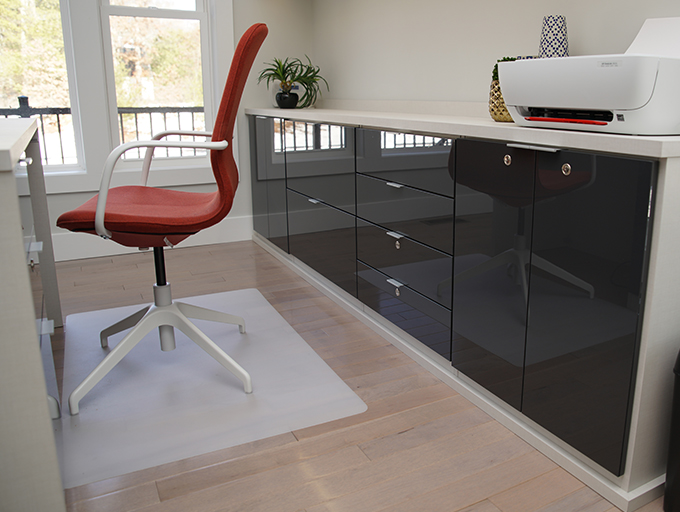 Describe the clients and their style. Building their first home, this couple wanted European-inspired contemporary. In fact, knowing they wanted an entire living room to be white wave, I knew Tesoro™ and high-gloss would be a MUST!
What other spaces did you design? We also designed their front entry closet, a mudroom, master closet, and media center. Since they loved the finishes we used, they tied their kitchen and the rest of the house into the office, with high-gloss door and drawer faces.
His boss was so impressed with his new home office, he was told he was welcome to work from home whenever he wanted.

– Alisha Belknap, Designer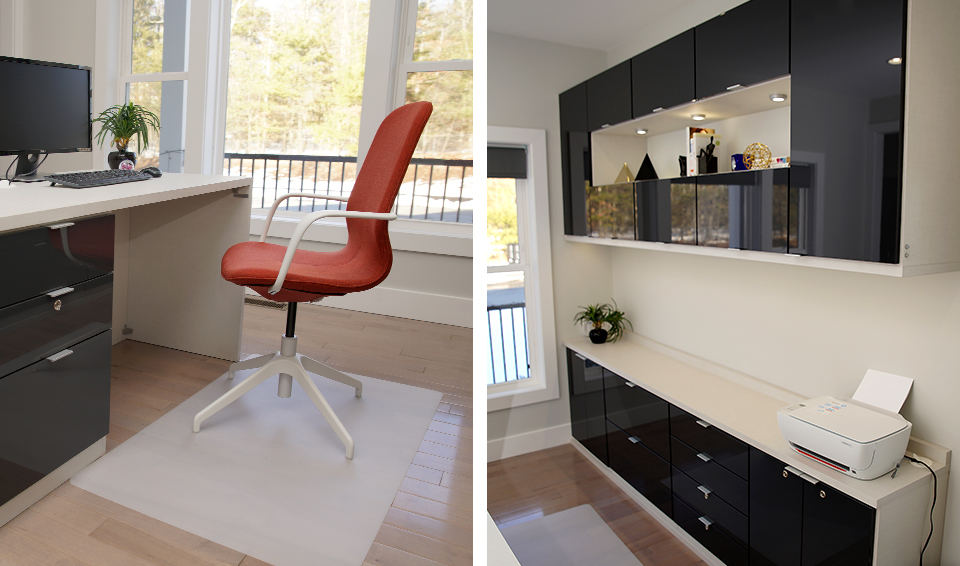 How did you design a better life for these clients? With a builder who was spread fairly thin, and the five spaces we were installing, I took direct control over the builder, electrician, finish carpenters, etc., to ensure we had a smooth, on time completion of all the projects.
What are some of the challenges you faced, and how did you solve them? Since the new home office would be visible from the front door, it needed to balance both form and function—and incorporate sketches of his vision. The result is a unique, free-standing desk with extended side panels and back countertop overhang. The two levels of upper wall cabinets, with a lighted, open space between them, was an idea from the clients' concept drawing.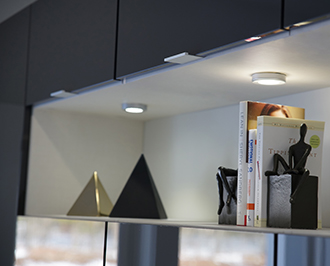 Your new closet starts with a
— complimentary design consultation —