Inspired by a Soho built-in wardrobe, this one-bedroom condo makes a sleek, modern statement.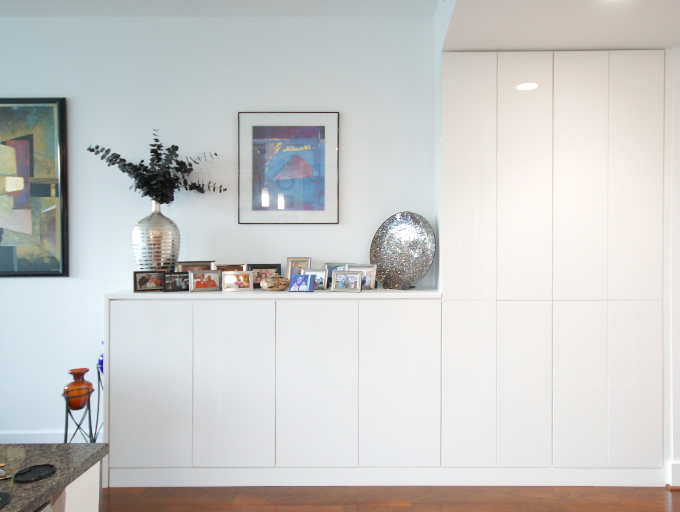 Design Consultant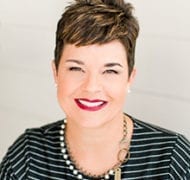 Katie Gerst
2015 'Top Ten Design Award' Recipient
2017 'Top Ten Design Award' Recipient
I cannot express the incredible joy I feel when I hear a client say 'I am so excited to get my closet done' or 'I can't wait for my friends to see this!' I know it's just a closet, and there are bigger issues in this world, but for my clients, what I've designed has solved a problem for them, and that's what I've always been – a problem solver – and I couldn't be happier than when I'm making someone else's life better!
I've had the privilege of working in this industry since 2001, and I've seen many changes, but one thing has remained the same: California Closets' commitment to quality, innovative design, and dedication to customer delight. As the leader in custom storage solutions since their beginning over 30 years, California Closets is the premier closet company in Atlanta, the United States, and internationally, and I couldn't imagine working anywhere else!
[...]
testing
Read More >
Read Less >
Tell us about the collaborative design process. Having already done a project with this client, he was already aware of our CAD design software, and was very interested in working on the plans together, on my laptop, while sitting in the space. We spent several hours tweaking the design, measuring and remeasuring, while discussing the nuances of his needs. Much of the sleek style of the final plan was inspired by the Soho Built-In Wardrobe pictures we viewed on the CC iPad app.
Describe the challenge. Downsizing to a one-bedroom condo, the client was concerned about having enough room for drying racks, vacuum, and other items normally hidden in a guest bedroom. With a style that's clean and uncluttered, he wanted to ensure he had a clear view of the midtown skyline through one of the few windows.
Together we created a sleek, unobstructed view from the front door to the skyline.

– Katie Gerst, Designer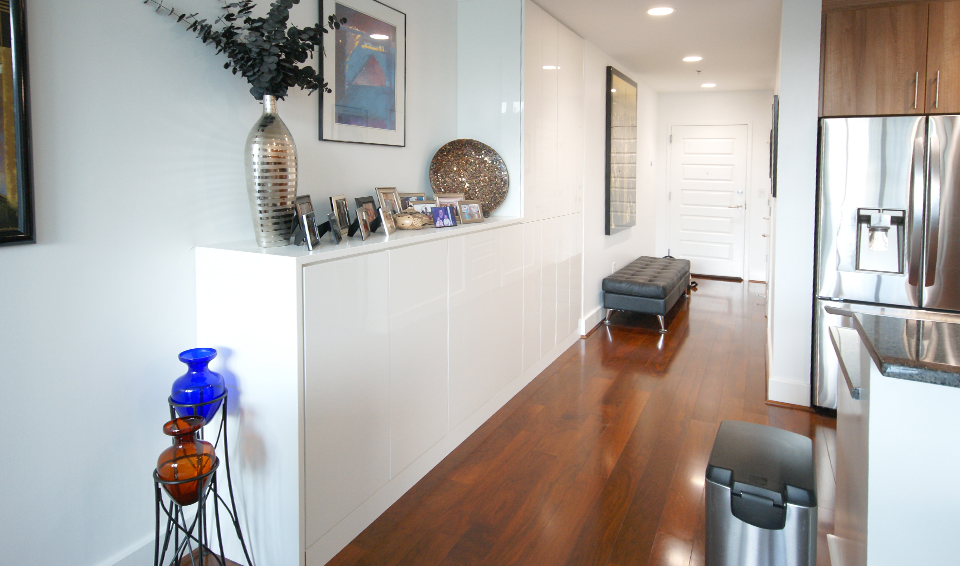 How would you describe the final result? As you enter the space, it's hard to tell where the wall ends and the cabinets begin, which is exactly what he wanted. Plus, there's a clear view of the gorgeous skyline.
How did you deliver a solution to that challenge? Pulling in high-gloss materials made all the difference on this project, as it ensured the cabinets would blend in with the white walls. A high-gloss panel, for the exposed side of the cabinet, was used as a partition to extend the glossy look without unnecessary bulk.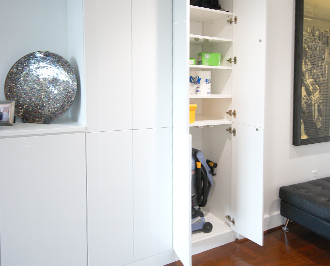 Your new closet starts with a
— complimentary design consultation —