Mimicking a fashion blogger's wardrobe, this birthday gift came from the heart.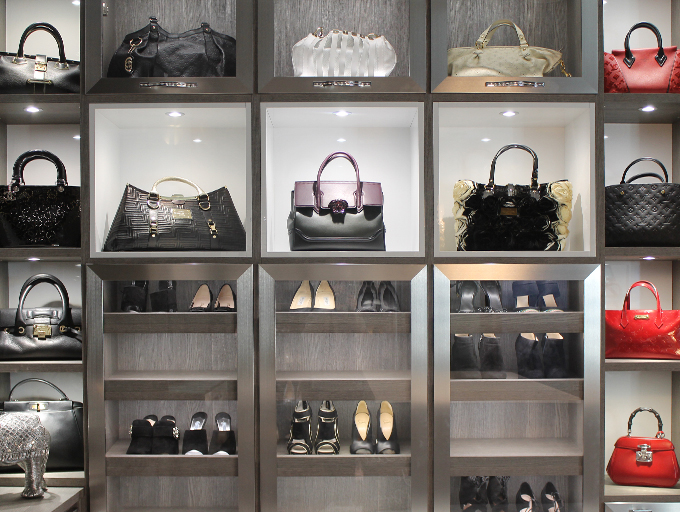 Design Consultant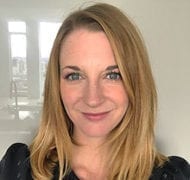 Chloe O'Keeffe
While pursuing her Masters in Interior Architecture, Chloe started at California Closets New England as a showroom associate. Now, 8.5 years later, she has been a design consultant in Boston, San Francisco, and in her current home, Los Angeles.
[...]
testing
Read More >
Read Less >
Describe the clients and their style. With lots of shoes and purses, this client wanted to dedicate a space for her cherished accessories while honoring the glamour style of Hollywood—while her husband told me to design something to meet her dreams.
What was the most exciting part of this project? I have a black and white photo of the space while under construction, with ladders and tools in it. But all the lights made the entire system sparkle and it was truly breathtaking. I could hardly wait to see the final result!
Even while under construction, this room was dazzling!

– Chloe O'Keeffe, Designer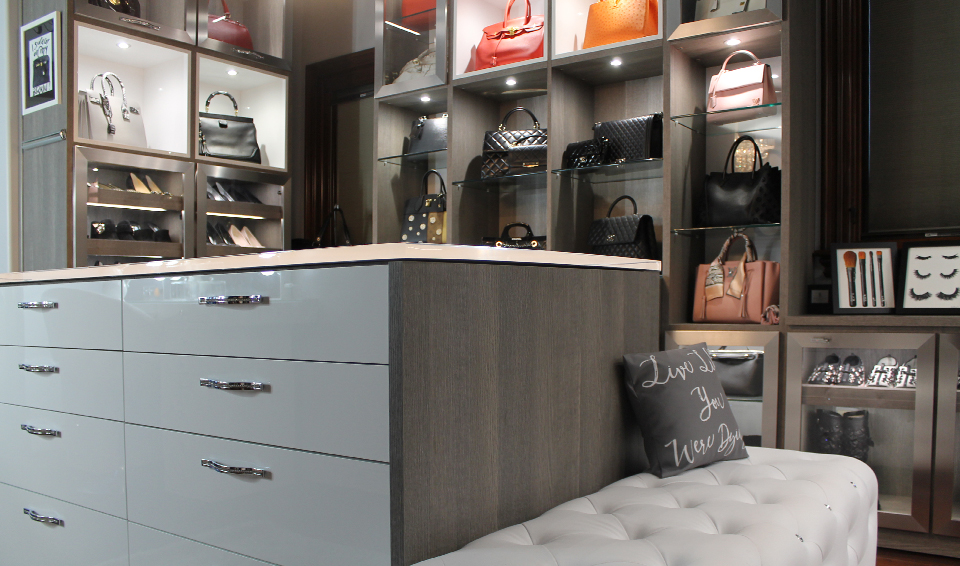 What materials/product did you use? The space included Ash, Bianco, Element Doors with Clear Glass, Skyevale with Crystal handles/knobs, Chroma white out + reflect, Back Painted Glass in White Gloss and lots of lighting like Puck and Strip—complete with a remote and zones.
What are some of the challenges you faced, and how did you solve them? The room was originally intended to be a guest room, however with purses lined up on the bed, and shoes piled in boxes on the floor, it was difficult to find anything easily. Since her bags varied in size, we laid out her collection like we were designing a beautiful piece of jewelry, each one sparkling within their own spotlight, tastefully honored and adored.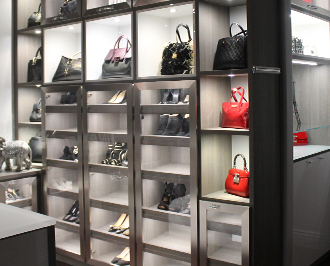 Your new closet starts with a
— complimentary design consultation —