Starting over with only two pieces of furniture, these empty nesters maximized every inch of their new space.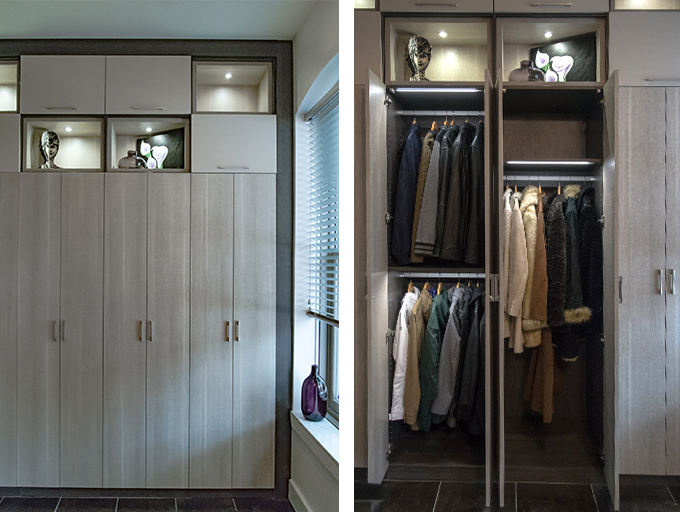 Design Consultant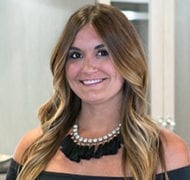 Merrick McGraw
Honored to have been nominated for a Top Ten Design for the 2nd time in her 4-year career with California Closets, Merrick feels lucky that she's landed her dream job this early in her career! Her education in design has helped to guide her creativity in every client interaction, no matter the size of the project.
[...]
testing
Read More >
Read Less >
Describe the clients, their design style, and the challenge. Downsizing from a 7,000-square-foot home in the suburbs to a 2,500-square-foot home downtown, this couple wanted a "simpler" life. Their new two-bedroom home didn't utilize space efficiently, and they wanted to ensure there were three individual spaces for each of their children when they came to visit. They wanted a clean, upscale contemporary look, which was very different from their previous style of home.
How did you collaborate to create the best possible outcome? We worked together on six different spaces and collaborated closely with the couple's interior designer as well to ensure the designs also felt cohesive with the rest of the home's aesthetic. Because the home had only one true guest room, we added a loft area with a pull-out sofa, and a Murphy bed to the den, to achieve three 'spare rooms' for each of their children. We also transformed their awkward entryway to create a more appealing first impression, while incorporating the storage they were missing. Lastly, we worked on streamlined organizational solutions for their new home's pantry and smaller master closet.
Clean lines, clean lines, clean lines!

– Merrick McGraw, Designer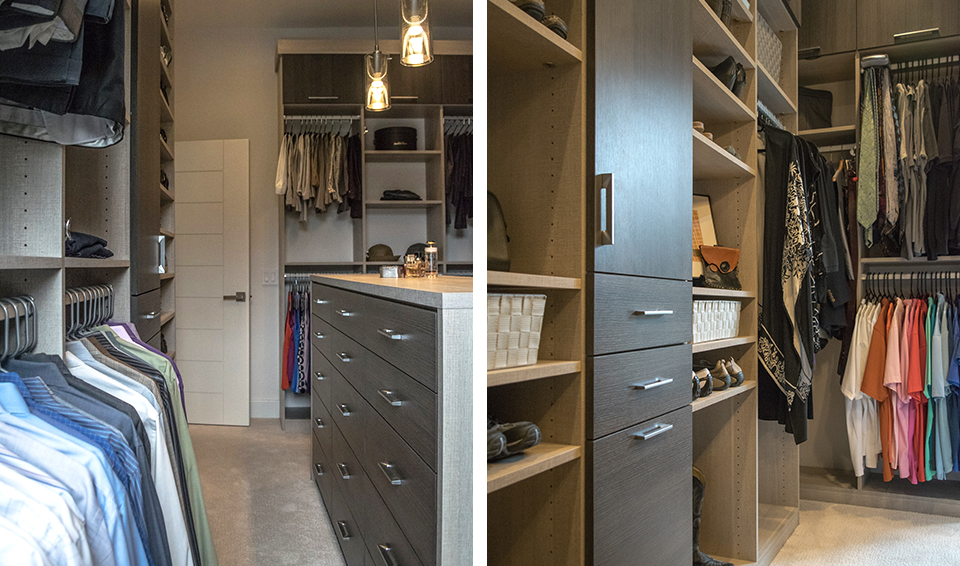 How did you design a better life for these clients? Altogether, these organizational design solutions turned a two- into a four-bedroom home, giving my clients the much needed storage and flexibility they desired, while adding beauty and value.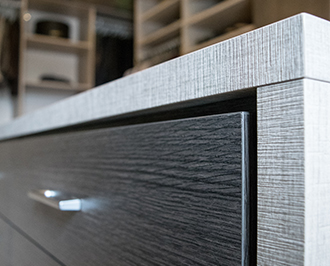 Your new closet starts with a
— complimentary design consultation —