How a jaw-dropping wall unit becomes a room's storage centerpiece.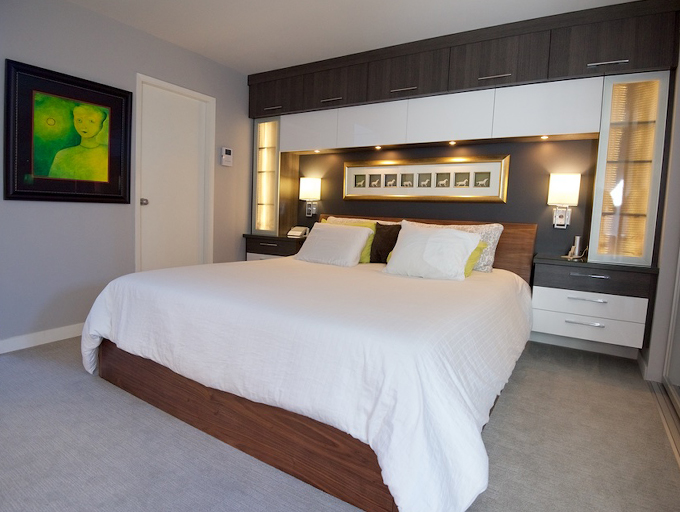 Design Consultant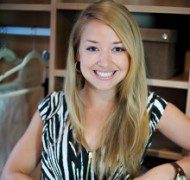 Emma Beaty
Emma has been with California Closets for five years and brings unmatched enthusiasm and creativity to the business. With an educational background heavily focused in design and space planning, Emma loves working with clients to achieve beautiful custom storage systems.
[...]
testing
Read More >
Read Less >
Describe the clients, their design style, and the challenge. This couple really wanted to revamp their master bedroom, which was quite sizable but lacked suitable storage. They were looking for a clean, masculine design that would transform the entire space which was desperately underutilized. My first challenge was their reach-in closet, which had a very low ceiling, restricting what we could do with the design of the interior. The couple's IKEA dresser was the only piece of furniture that provided additional clothing storage and their bulky, four-poster bed took up a lot of valuable floor space.
Describe how you designed a better life for these clients. The best part of this project was finding a beautiful and unexpected solution for creating a lot more storage! Building around the bed was a brilliant alternative to the couple's original plan to add tall cabinetry along the TV wall, which would have looked cumbersome and wouldn't have achieved the look and utility they wanted.
This was a very rewarding project to work on because of the extreme impact it had on the room.

– Emma Beaty, Designer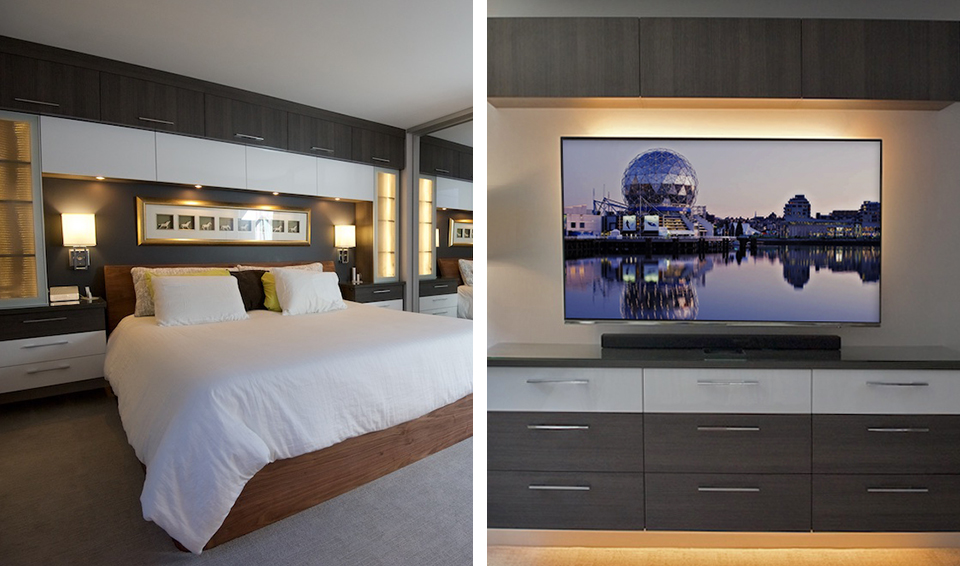 How did you collaborate to create the best possible outcome? I knew one of the most effective updates we could make would be to replace the closet's old sliding doors with new, floor-to-ceiling doors that would elongate the wall to make the room appear larger and more modern. We came up with a very simple closet design to maximize hanging and shoe storage. To accommodate storage for folded clothing, both in drawers and on shelves, I suggested the idea of building around the bed and they loved it! Finally, we added a sleek media bureau that was suspended to reflect the design around the bed. The clients were heavy tech users so we added the following details: Grommet holes, on the sides of the towers next to their bed, allowed charging access and an installed cabinet fan in the top of the media cabinet provided ventilation for the components inside when the doors were closed.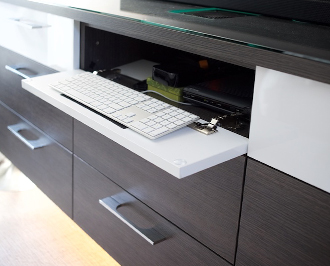 Your new closet starts with a
— complimentary design consultation —