Designed for an active family, this garage combines utility and style.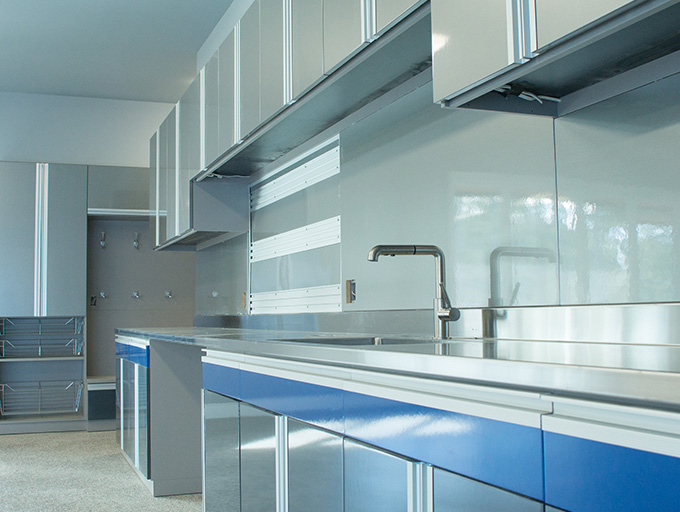 Design Consultant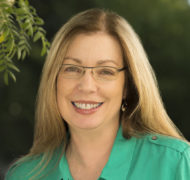 Laurie Mills
After pursuing a degree in music and spending years as lead singer in several rock bands, and then running my own design/remodeling company, I've finally found a home for the last 11 years as an executive design consultant at California Closets. I get to combine my obsessive attention to detail, my project management skills and my creativity into helping people achieve simplicity, organization and beauty in their lives.
[...]
testing
Read More >
Read Less >
Describe the clients and the style of their home? With three children between the ages of 8 and 14, my clients had many activities to juggle and even more items to store. Their entire contemporary home was constructed and designed to their family's specific needs and they wanted the garage to be no exception.
How did you collaborate to create the best possible outcome? When we first met on the garage design, the clients came prepared with a list of things they needed to store in their garage. This helped me assess the space and layout. In addition to function, they also wanted the garage to be appealing with a design that was unique to their style.
This is a very busy family and they needed a smarter garage system to store and organize all of the items that support their active lives.

– Laurie Mills, Designer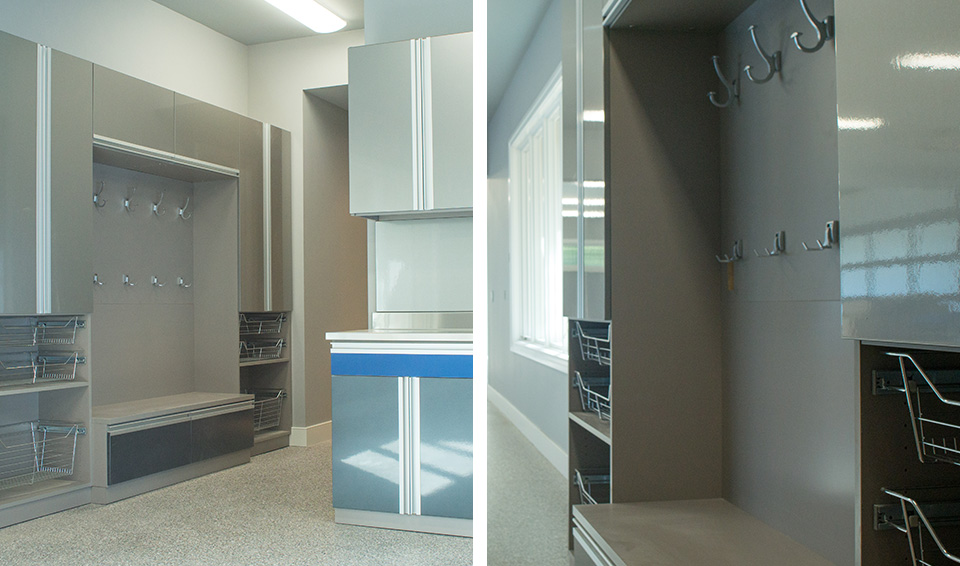 How would you describe the final result?  This multi-functional garage really addresses this family's many activities and hobbies. It's a space that will evolve with them for years to come. 
Describe how you designed a better life for these clients?  Well-designed areas for all of their sports equipment allows the family to get out the door to their next adventure without having to search for what they need to take with them. The husband was also really excited to tinker with his latest projects in a more productive space.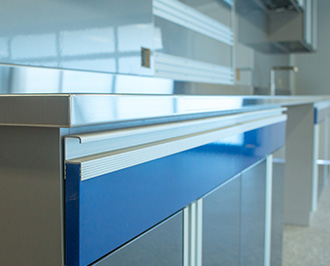 Your new closet starts with a
— complimentary design consultation —