Designed to enrich a small space, this custom media unit doubles as an artistic focal point.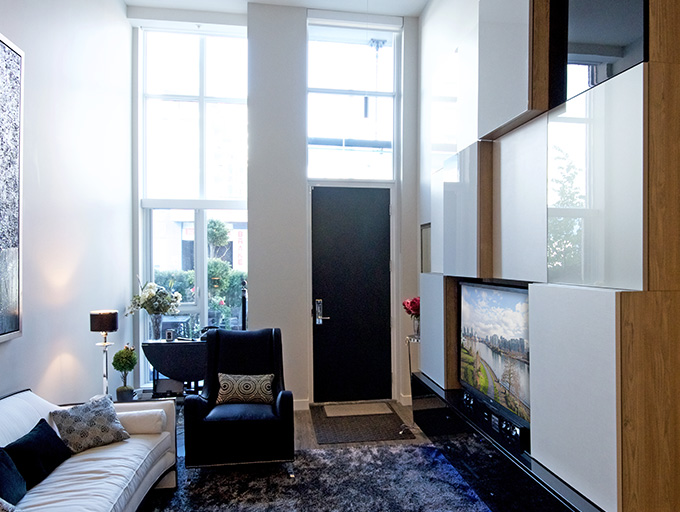 Design Consultant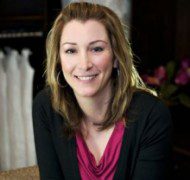 Danielle LaPointe
A fascination for all things organized, an art education from Emily Carr College of Art & Design and a diploma of Interior Decorating, plus a sincere interest in people makes being a Design Consultant with California Closet my dream career. Not only do I get to create a functional and beautiful space which allows me to use my talents and education but the best part of all is meeting some truly wonderful and interesting people.
One of my strengths is the ability to genuinely listen to your needs and wants and then work together with you to create the perfect space. The process is very much an enjoyable collaboration which fulfills my need to engage with my clients and your need for being involved in the design decisions.  Having renovated my own home I know how stressful changing even one closet can be.Because of this firsthand knowledge, desire for harmony, and my true belief that being organized creates a sense of well-being it is my inherent nature to help people change their lives one space at a time.
I look forward to meeting you!
[...]
testing
Read More >
Read Less >
Describe the clients and the style of their home? In their early 30s, this young couple had just moved from the suburbs to a townhouse in the popular area of Olympic Village in Vancouver. Despite its small footprint, their new home featured soaring ceilings and plenty of design potential. I knew I wanted to create a clean storage solution to complement their contemporary aesthetic.
How did you collaborate to create the best possible outcome? One of the couple's main concerns was concealing all of the TV cords along their living room wall. We discussed a low and sleek media unit that would not only seamlessly conceal the cords, but would also give them additional storage and make an appealing statement in the room.
The media unit fits right into the home and looks like a piece of art.

– Danielle LaPointe, Designer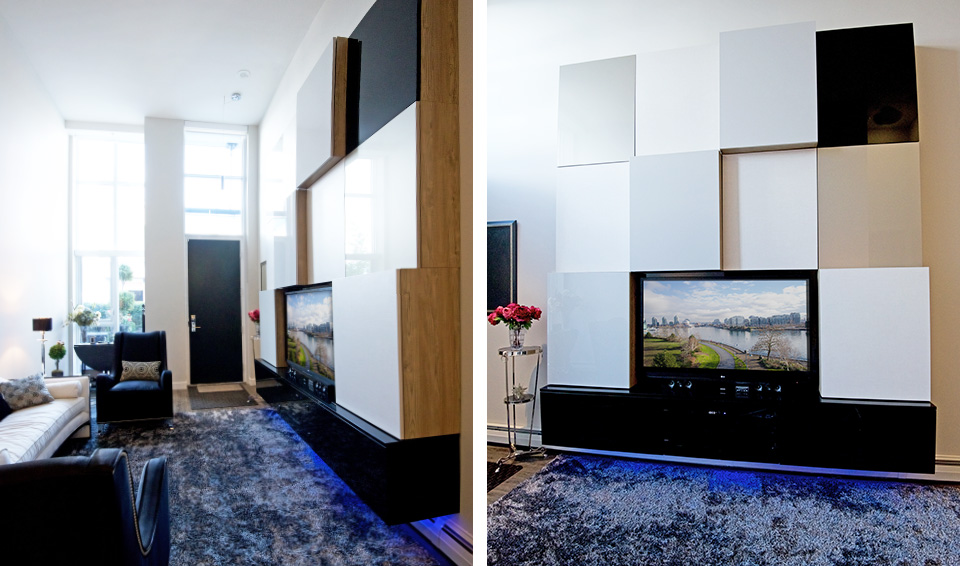 How would you describe the final result? The media unit is amazing! The different door finishes add visual interest and varying depth cabinets allow for flexible storage options.
Describe how you designed a better life for these clients? The media unit became the star of their entire home. The couple actually sold their house about a month after the installation and the new owner claimed that what sold him on the home was the media unit!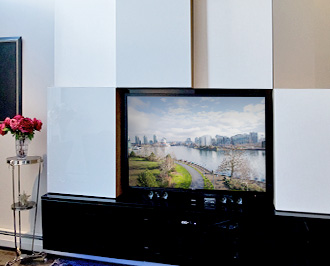 Your new closet starts with a
— complimentary design consultation —