A stylish, functional craft room allows creativity to flourish. In this design, thoughtful storage and elegant aesthetics come together in one well-appointed space.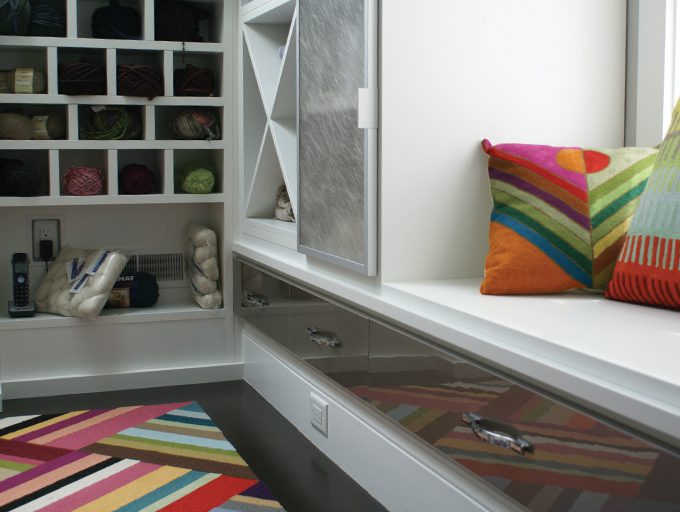 Design Consultant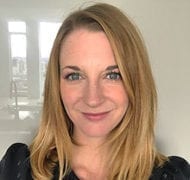 Chloe O'Keeffe
While pursuing her Masters in Interior Architecture, Chloe started at California Closets New England as a showroom associate. Now, 8.5 years later, she has been a design consultant in Boston, San Francisco, and in her current home, Los Angeles.
[...]
more-less
Read More
Read Less
Tell us a little bit about your client and her design needs. My client was a woman who loved crafting, knitting in particular. When she came into the showroom, I showed her my past work, and we realized we were a perfect fit for the design style she was going for.
What was her home like? The client's home is modern with a touch of traditional — she loves a high-end look.
What are some of the key features of the design you created? I mixed open and closed shelving in the design so my client could display certain items yet tuck away her supplies and provided ample space for showcasing trinkets. A bench window seat offered a comfortable place to relax as well as additional storage underneath.
I love how the elegant, neutral color palette allows my client's colorful craft materials to stand out.

– Chloe O'Keeffe , Designer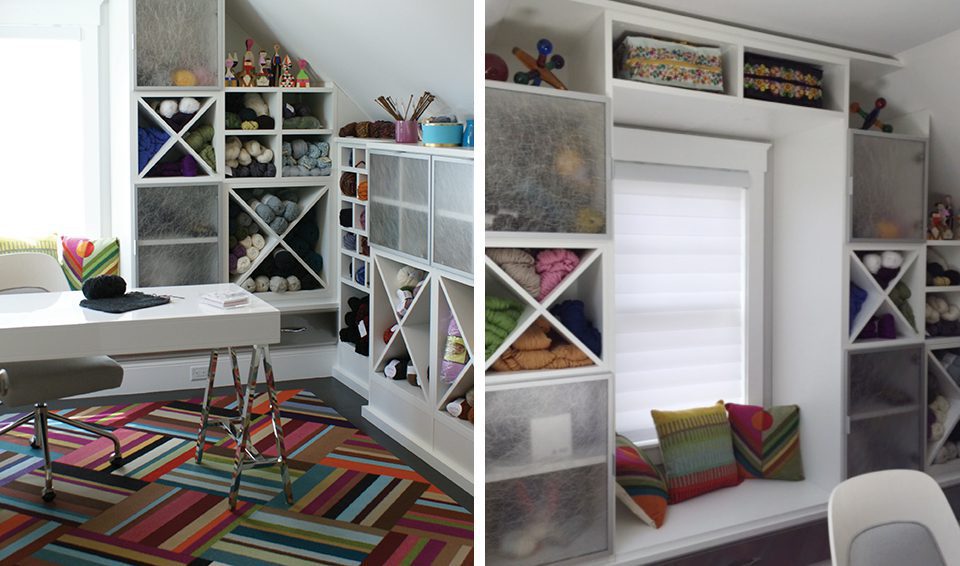 What materials were used in the design? The main material used was Classic White. The doors have Natural Aluminum frames with Wisp Silver inserts. My client loved the way that Wisp Silver resembled yarn — she thought it was a perfect choice for this room. There are three accent drawer faces that are wired high-gloss in Mercury. The flip-up doors feature finger pulls for hardware and a decorative handle on the gloss drawer faces.
How was the palette decided? My client wanted the vibrant colors of her yarn collection to stand out. Keeping this in mind, I created a simple white- and grey-toned palette that allowed the yarn to pop and become part of the overall décor.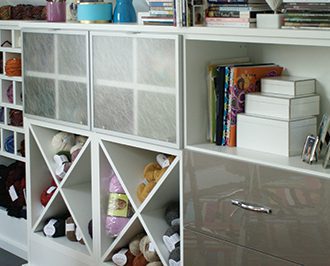 Your new closet starts with a
— complimentary design consultation —