A stylish media and desk unit allows for ultimate functionality in a small footprint.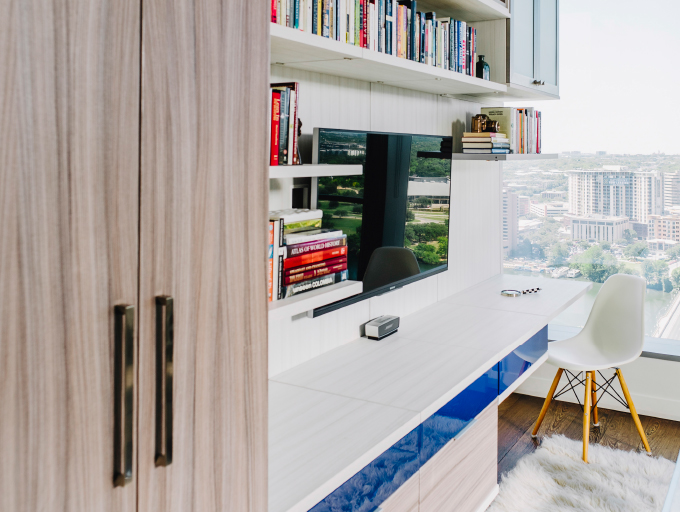 Design Consultant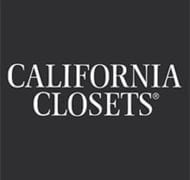 San Antonio, TX
Locally owned and operated by Jill and Daniel Siegel, the team at California Closets Austin is dedicated to providing high-quality products and customer service to their clients.
The Siegels started working with California Closets long before owning this location. Previously, they worked at California Closets San Francisco and California Closets Seattle. With their extensive experience working with the company's systems, they have been able to lead their team to much success in the Texas Hill Country and truly transform their clients' homes.
[...]
testing
Read More >
Read Less >
Who is the client and what is the style of their home? The clients are Mayra and Chris Ellis-Ferrara. They are a young couple that recently moved to Austin from New York. Their style is very fun, yet sophisticated. They live in the W condo which is one of the nicest condo buildings in downtown Austin and very contemporary. When I first visited their condo during the initial consult, I noticed a lot of their other furniture was very simple with an industrial vibe.
Tell us more about the project. The project started because they needed a system that would accomplish a lot of things in their small 1-bedroom condo. It needed to serve as a desk, a media center, art display, bookshelves, and storage. They wanted a very custom piece.
The finishes all work great together without looking overdone.

– ,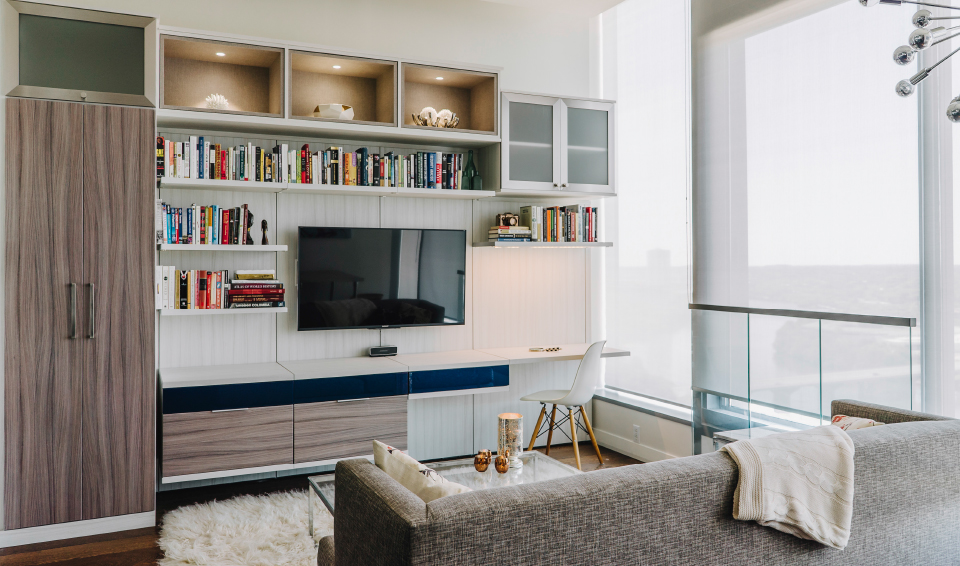 How did you collaborate to create the best possible outcome? How did you involve the client in the process? The clients had a lot of trust in me… they did not give me any inspirational images or clues as to what they were thinking. They didn't want to give me any hints because they didn't want to disrupt my creative flow and put me in any kind of box. This is my favorite type of client! I spent a very long time designing the media center and selecting finishes. When I met with them again to show them what I came up with, there were basically no changes… they loved the design!
In what way did you design a better life for this client? I designed a better life for my client because I accomplished everything they needed in one unit. I did so in an absolutely beautiful way that also serves as art.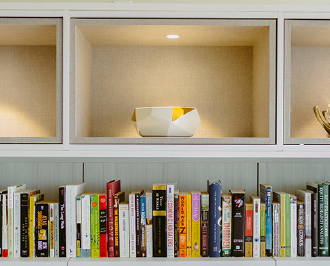 Your new closet starts with a
— complimentary design consultation —