This brilliant design ensures that every precious item in this master closet is seen — and displayed with flair.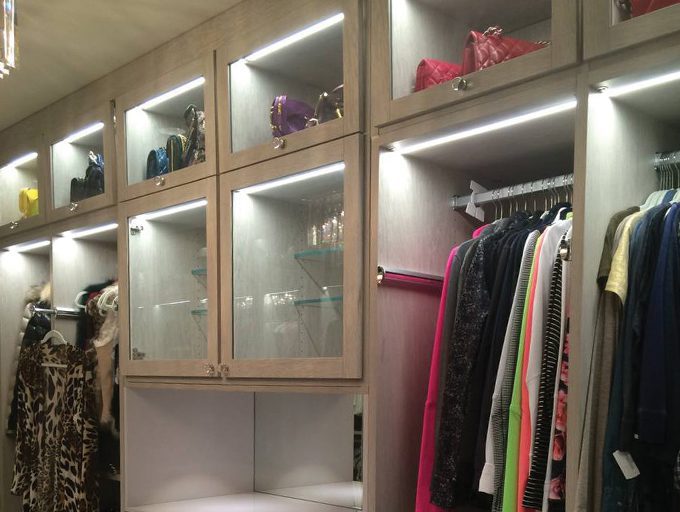 Design Consultant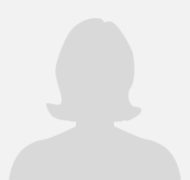 Susan Kuruc
As a senior design consultant, I have been providing custom storage solutions in the Dallas/Fort Worth area for over a decade. It is always my objective to design the best use of space coupled with an emphasis on style! From consultation to installation and beyond, it is my goal to provide to you the best in customer service and to deliver a product that exceeds your expectations. My areas of expertise include: URBAN LIVING? creating multi-purpose solutions by combining wall beds, offices, or wardrobes together in small spaces LUXURY LIVING? providing a place for everything in exquisite finishes for those who want something extraordinary SENIOR LIVING? maximizing storage capacity for lifelong treasures for those downsizing from larger homes NEW CONSTRUCTION? working from architectural plans to create a storage plan contoured around your needs. Because California Closets custom designs and manufactures our products, we have the ability to provide the function necessary to simplify and organize any area of your home, with plenty of material options and aesthetic features to compliment any style. There are always great design solutions but the best ones are the ones that fit the needs and wants of the homeowner. I believe in this statement and look forward to providing a solution for you!
Associate Member ASID, NHBA, NARI, NAPO
$6 million dollar club
[...]
testing
Read More >
Read Less >
Tell us a little bit about your clients and their design needs. I mainly worked with an interior designer from the firm Ten Plus Three on this project —he was creating a walk-in master retreat for a couple with young children. The clients had exquisite taste and wanted a design that reflected their personal style but also fit into their busy lifestyle.
What was their home like? The clients' home is very transitional — they have a lot of antique pieces as well as contemporary pieces. Newly remodeled, the home was notably featured in Southern Living magazine.
What are some of the key features of the design you created? I created a mix of open and closed storage so the clients could showcase some of their treasured items — her shoes and purses, in particular. Ribbon lighting created that display look. Well-placed hooks and hanging rods helped them get the most out of the space while a dazzling chandelier added some serious style.
I was so inspired to work with both the interior designer and the client to create a gorgeous and stylish walk-in closet.

– Susan Kuruc, Designer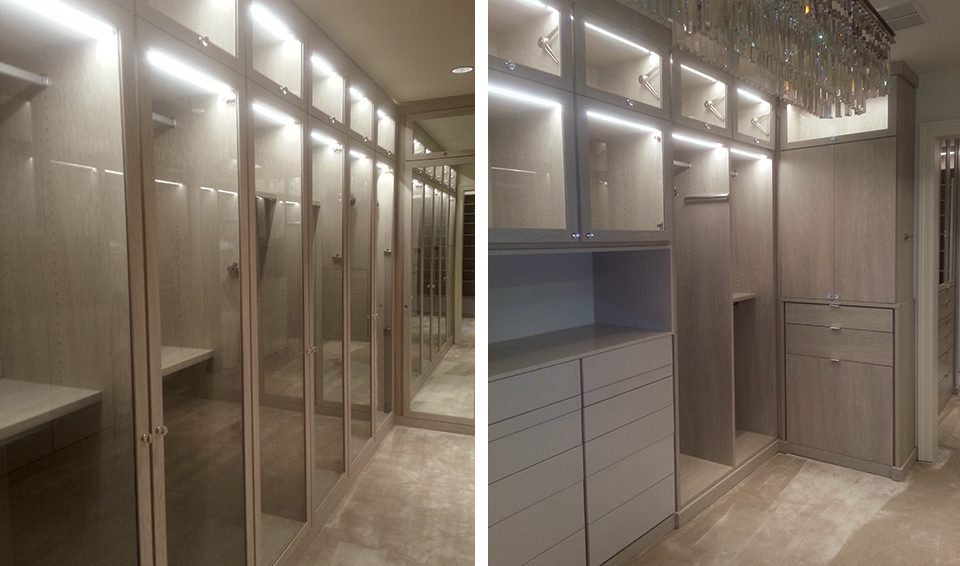 What materials were used in the design? This entire master closet was designed with our Lago Adriatic Mist finish. The top-hinged doors and double doors are 5-piece Shaker with clear glass and ribbon lighting across the top of the inside of the cabinets. The drawers, island top and side panels are solid Parapan in light grey with custom acrylic knobs. There are push-to-open sliding shelves in between the drawers, used for packing.
How was the palette decided? The interior designer on this project was drawn to the grey color tones around the house, as well as elegance, simplicity and clean lines as his design aesthetic.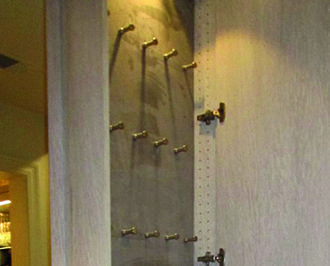 Your new closet starts with a
— complimentary design consultation —