A laundry room's main function may be completely utilitarian, but that doesn't mean the space should lack style. This stunning design shows a perfect blend of purpose and panache.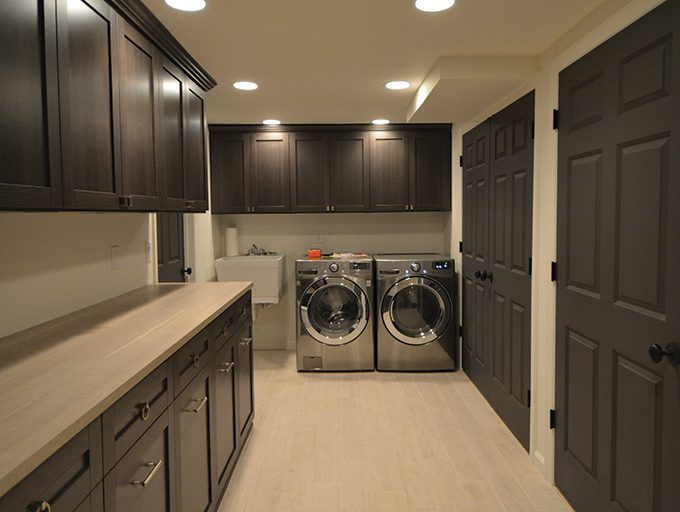 Tell us a little bit about your client and her design needs. My client was a stay-at-home mom with two older kids. She wanted to turn her basement into a well-appointed laundry space.
What was her home like? The client's home was very traditional. However, after I designed the laundry room, she discovered that she loved a very modern and sleek aesthetic.
What are some of the key features of the design you created? I wanted the space to be chic but also very functional. I worked with a contractor to discuss my ideas for hiding all of the plumbing behind walls with doors to achieve an overall streamlined look. I also incorporated four tilt-out hampers, a gift wrap drawer and a pull-out ironing board.
This was a complicated project, but working closely with my client's interior designer and contractor made everything go smoothly. In the end, my client loved everything, and it all looked and operated beautifully!

– ,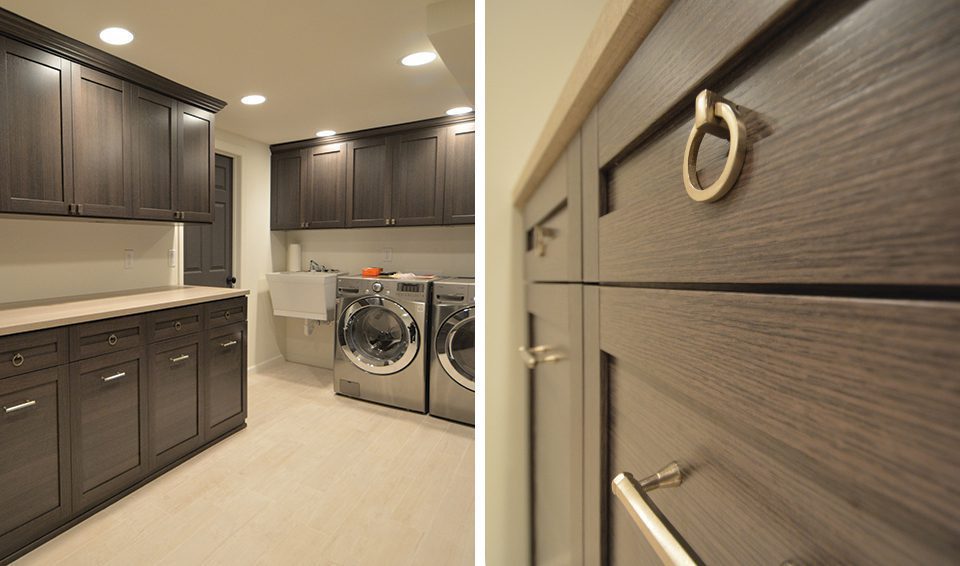 What materials were used in the design? I used Lago Milano Grey with Tesoro Pietra countertops. All of the doors and drawers are 5-piece Shaker in Milano Grey. The client sourced her own hardware from Ashley Norton.
How was the palette decided? My client wanted a clean, modern-looking palette — she lives close to Manhattan and was influenced by the city's urban life. She was also drawn to grey hues, which was why we decided on Milano Grey.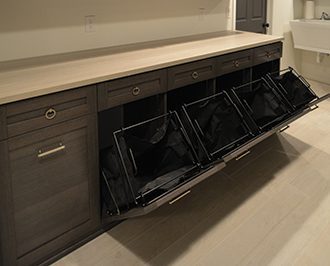 Your new closet starts with a
— complimentary design consultation —