Clean lines and a stark color palette set this office apart. This refined design blends style with storage to create an ultra-modern working space.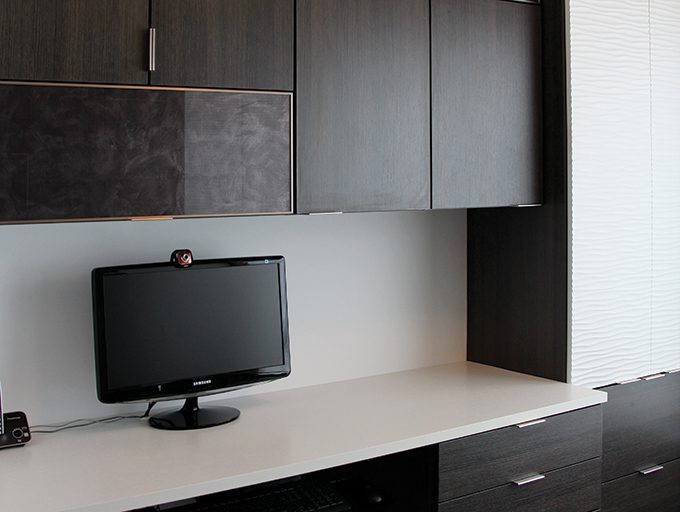 Design Consultant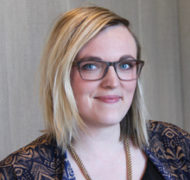 LiShelle Trembath
This job couldn't be a more perfect fit for me! There are so many aspects of my job that I love! From meeting with different clients every day to designing simple or complex, beautiful spaces.  I love being able to offer my client's ideas based upon what their needs and budgets reflect. I believe that a design can be functional but equally aesthetically pleasing and important.
I love using our gorgeous Eco resins and Italian Glass to add color and beauty to a design. I also really love playing with depths, two-toning and lighting to create a space my client's love and are proud to show off! I know personally that having California Closets in my own home has created a comfortable and usable home for my family to thrive in! I am proud to work for this company and provide my client's with service that is second to none!
[...]
testing
Read More >
Read Less >
Tell us a little bit about your client and her design needs. My client was a married woman with one child who works as an account manager at a bank. We had worked together before on transforming her traditional office into a craft room, and she was very involved in each step of this design. I worked with the client's interior designer to match the overall aesthetic of the space.
What was her home like? She and her husband live in a very trendy part of the city. Everything in their home is flat paneled, clean and monotone, right down to their very modern kitchen.
What are some of the key features of the design you created? I incorporated an office leg on the desk, as well as an integrated lip because my client did not want to see any cords hanging from the bottom. On the tech front, I also included a keyboard tray and a sleek three-inch finger pull.
I loved working with the client to make sure that everything was perfect. From taping out the space for the peninsula and making sure the position was just right to working with the electrician and attending the install, I was happy to see everything go seamlessly!

– LiShelle Trembath, Designer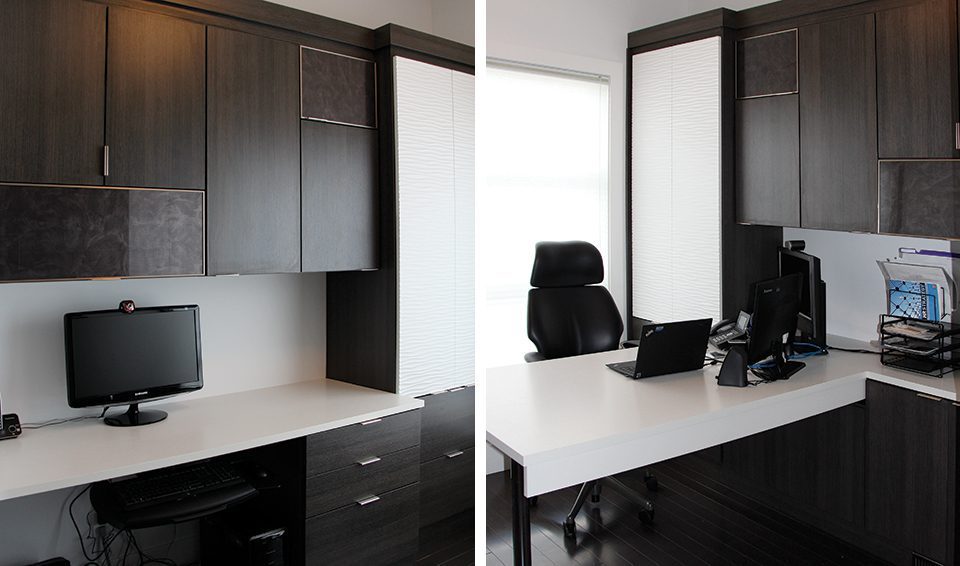 What materials were used in the design? Our Lago Milano Grey finish serves as the base material of this office design, accented by Stainless Steel frames with Tattoo Lead inserts. The double doors are deep-textured Ocean White with a horizontal grain.
How was the palette decided? Using the look of the rest of the home for inspiration, my client wanted to go in the direction of contemporary, incorporating whites, greys and flat surfaces. The overall palette we created was clean with a pop of texture. My client loved the door inserts in Tattoo Lead, saying it resembled alligator skin. Textural accents were strategically placed throughout the design without being overwhelming.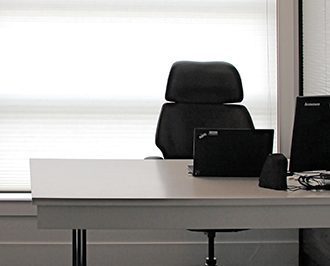 Your new closet starts with a
— complimentary design consultation —