Blending form and function is one of our specialties. This project features a contemporary design that perfectly matched the client's existing aesthetic and provided the unique utility she needed.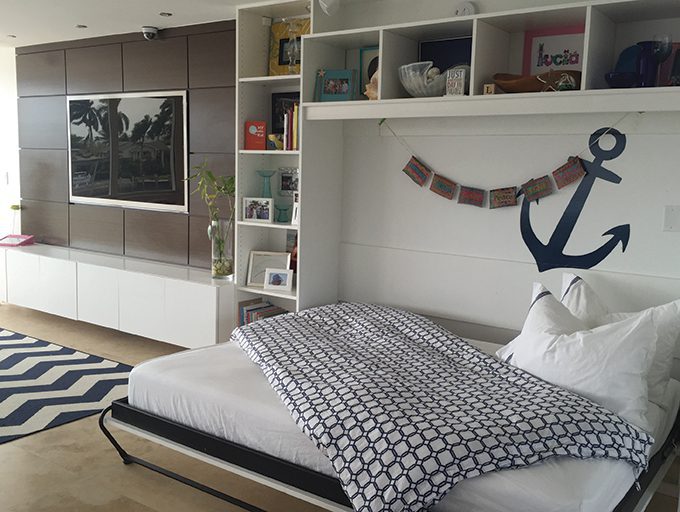 Design Consultant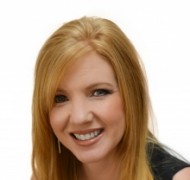 Keri Castagna
Born and raised in Coral Springs, Keri is a proud Florida native. She has spent her entire professional career at California Closets, working with Lori and the South Florida design team since she was 23 years old! Her belief in California Closets as the best and ulitmate solution to any and all organizational challenges is unwavering. Keri never gets tired of meeting new people in her position and helping them discover and and execute exactly what they were searching for in their home or office. From consultation, to design and installation, Keri is committed to customer service.
Keri knows a thing or two about organizing a busy household beyond her professional life. When she is not designing for California Closets, she is the proud and busy mother of five children and a 2 year old Golden Retriever Gracie.
[...]
testing
Read More >
Read Less >
Tell us a little bit about your client and her design needs. My client was a single mom living in a one-bedroom condo. She gave her young daughter the master bedroom, so she wanted to install a wall bed to use as her sleeping space.
What was her home like? The client's design motto was " less is more." Her home was very contemporary, and therefore, she wanted the wall bed to look sleek and clean.
What are some of the key features of the design you created? Whether open or closed, the wall bed unit looks neat and clean. When closed, the display cubbies keep the wall visually interesting and give the multi-functional space a personal feel. When open, there is room on the exposed wall for art, so the area feels like a true bedroom.
I was so impressed by this mom's willingness to give up her bedroom for her daughter. I loved being able to provide a beautiful and functional solution for their life together.

– Keri Castagna, Designer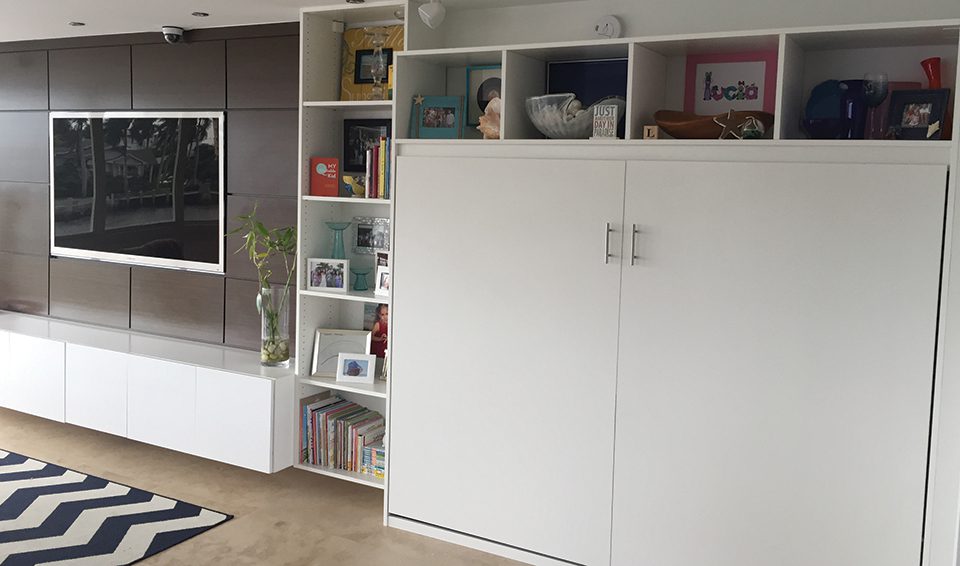 What materials were used in the design? I used our Lago Bellissima White finish in the design and accented it with brushed Chrome sleek handles that coordinated with the existing kitchen hardware. This gave the unit a seamless look and blended with the client's existing style.
How was the palette decided? Bellissima White was perfect for this space because the client wanted the wall bed to blend in with an existing TV unit — the goal was to make both components look like they were by the same company. The wall bed was designed to give seamless beauty and function to the space. In addition to a bed, the final configuration provided space for pictures in the cubbies above.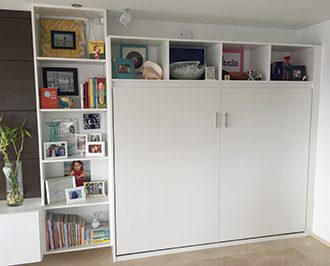 Your new closet starts with a
— complimentary design consultation —