As this design shows, our products can be used to create a personalized, cohesive style in multiple rooms of the house, as well as to improve functionality and storage potential throughout.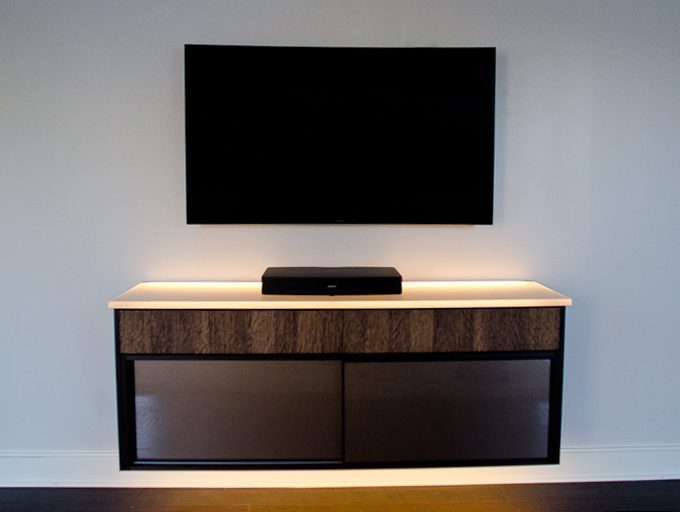 Design Consultant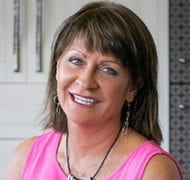 Susan Martin-Gibbons
After a major, life-altering illness, Susan decided to follow her heart and make a career change. Her 30-year career in the optical industry culminated with the position of President, Annual International Optical Buying Group, but after joining California Closets, she's never looked back.
[...]
testing
Read More >
Read Less >
Tell us a little bit about your clients and their design needs. My clients were a couple in their forties with four young children. The husband was a business partner of the Indianapolis' franchise owner. They requested that everything be designed off the floor — they live in the woods, which equates to bugs and spiders everywhere. Working with a contractor, we discussed how the structure and outlets would work to secure floating units within the various rooms.
What was their home like? The home was very transitional and open-concept. The home had a piece of interesting artwork that the clients had purchased on their trip to Costa Rica. I took inspiration from the warmer tones in that piece.
What are some of the key features of the design you created? A walk-in closet was the first job with this couple, followed by the media center, the husband's walk-in and the mudroom. The first walk-in closet includes an island, ample shoe shelving, hanging spaces of various heights, a vanity and slide-out hampers.
I enjoyed working closely with both the client and contractor on this project before any interior construction had started. The contractors and electricians followed my lead, so everything was in the right place and integrated beautifully in the design.

– Susan Martin-Gibbons, Designer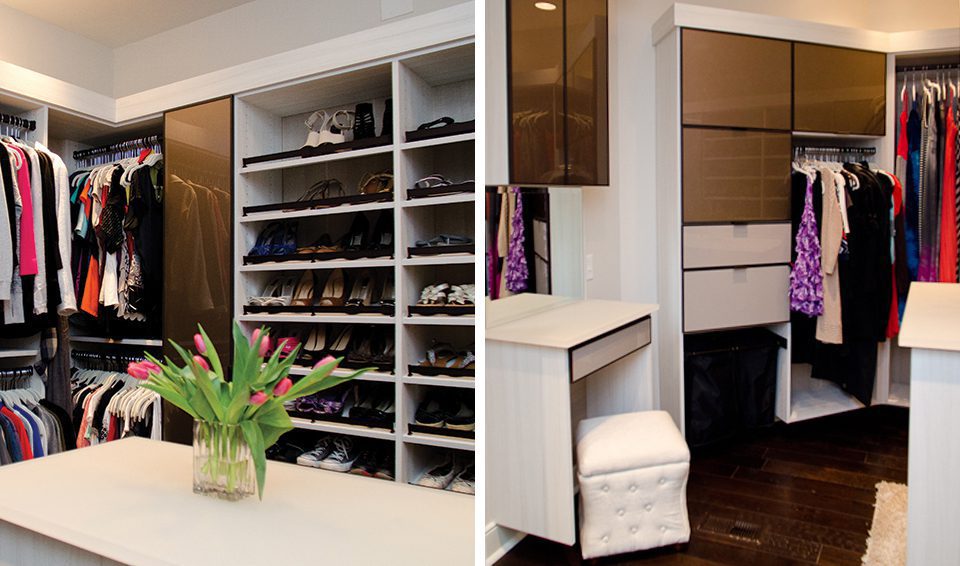 What materials were used in the design? We used our Tesoro Tuscan Moon finish for this design with a countertop in Ivory Chroma for the island. The doors and drawers feature back-painted glass inserts in Bronze glass and Parapan in Stone Grey, both in minimalistic frames. All of the drawers are push-to-open, and the doors have finger pulls rather than traditional hardware. Lighting played a big role in this design. There is lighting on a motion sensor that faces down into the countertop, creating a pretty, elegant glow.
How was the palette decided? My clients provided me with an inspiration photo they had found on Houzz. I blended elements from that, which had cool tones, with the art piece in their home, which was warmer. We went to the showroom to start mixing and coordinating finishes to find the perfect combination.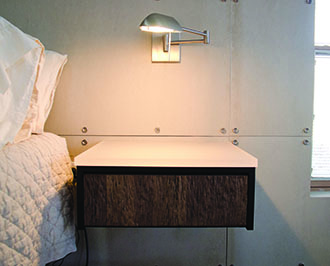 Your new closet starts with a
— complimentary design consultation —