Our Team in Fort Lauderdale
Our Team in Fort Lauderdale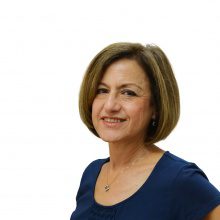 ---
Esther Kalish
Sales Manager
In an area were basements do not exist and for most, attic storage is not an option, the question is "where should I put all my stuff?"
Solving this dilemma is just one of the challenges I am faced with on any given day. Each of my clients is a unique individual with very unique needs. My goal is to create the perfect solution them. The only way to do this, is to get to know my client, their lifestyle, how they use their space, their likes and dislikes. Then evaluate their "stuff" and the available space. With all this information the transformation begins. But I am not done yet. My relationship with you, the Client, will hopefully never end, making myself available for you, even when the project is complete.
Being a California Closets designer since 1997 I've found the thing I love the most about this job is seeing the project through from the beginning to the end and the joy I get knowing that my clients are satisfied.
Show Less
Read More
our design consultants in Fort Lauderdale
Your new closet starts with a
— complimentary design consultation —
Request a
Free Design Consultation
Please fill out this form and we will contact you within 48 hours to schedule an appointment, or you can call us at 888.336.9707
What to expect at a consultation?
Please correct the error(s) in the fields highlighted below.