Our Team in Fort Worth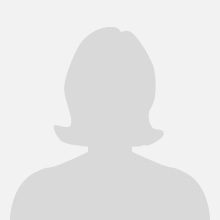 ---
Bridgette Rousos
Client Service Liaison
I came to the California Closets team with 12 years of Customer Service Experience; 10 of which I was active Customer Service Supervisor. My main focus is to provide clients with an excellent experience, prior to and after meeting with one of our many talented Designers. I am a Native Texan and the youngest of 5 daughters.My hobbies include traveling, spending time with family, and reading. My goal is to provide the best service that I can to ensure that our customers are fully satisfied with their projects, as I see them as not just home organization units, but works of art.
Show Less
Read More
our design consultants in Fort Worth
Your new closet starts with a
— complimentary design consultation —
Request a
Free Design Consultation
Please fill out this form and we will contact you within 48 hours to schedule an appointment, or you can call us at 888.336.9707
What to expect at a consultation?
Please correct the error(s) in the fields highlighted below.