Are you ready to elevate your closet here in Westlake Village? One of the best finishing touches to a closet is a sleek sliding door. The doors not only conceal your items, but they create the look of high-quality furniture right in your home. For homeowners in Torrance, Greater LA County and San Diego County, having a high-functioning and streamlined closet is the key to a less stressful life.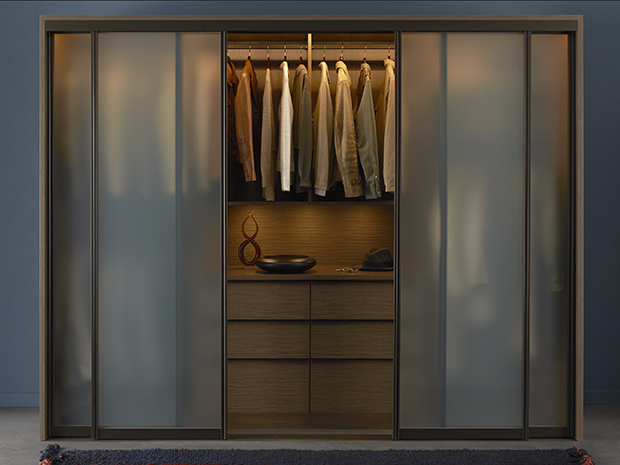 The Final Finish
In addition to creating privacy when you need it, sliding closet doors and room dividers are the finishing touch on a wardrobe or reach-in closet. They are an essential design element than can transform a standard wardrobe into the perfect built-in addition to your home.
One Door, Many Options
Choose from a variety of minimalistic frame options to fit your design aesthetic
In addition to California Closet's Classic, Lago and Tesoro finish options, they offer a variety of accent materials that can be used for sliding closet doors, including Ecoresin, Satin or back-painted glass, leather, acrylic and more
Sliding closet doors provide smart design solutions in a large or small space
Sliding closet doors can also be incorporated on a cabinet or a shelf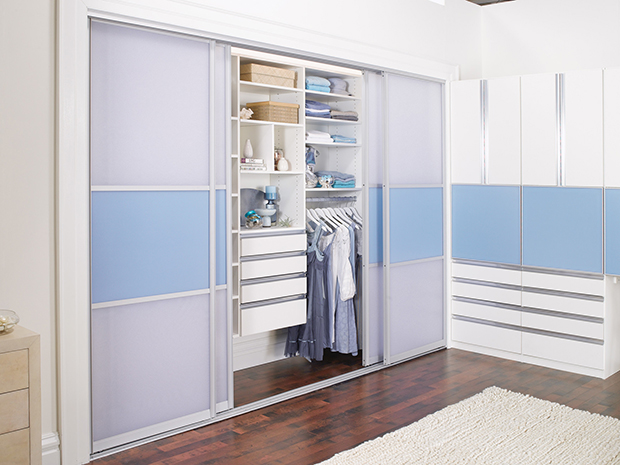 In addition to closet doors, room dividers are a great functional option that provides privacy in a variety of finishes to complement your design aesthetic.
Room dividers save space, allowing for more room to move about
They allow you to separate a space from the rest of your home when not in use
Choose from a variety of frame and insert material options to fit your design aesthetic
There's no better time than now to elevate your closet space. Featured on Houzz, California Closets Westlake Village is the leading storage and design experts that have been in the industry for nearly four decades. Every client receives a complimentary expert design consultation in their homes or by visiting our Westlake Village showroom. Get started today by finishing off your closet with a sophisticated, functional element that will elevate your home.