Are you looking to sell your home eventually here in Twin Cities? In today's competitive market, it's important to make sure your home stays competitive on the inside as well, including modern, sleek design and functional storage options, whether you live in Loretto, Young America, Minnetonka Beach, Mound, Osseo, Spring Park, Victoria, Navarre, Carver, Dakota or Scott.
Nothing says organized quite like a closet system . A closet system is a way to organize any room in your home, whether it's the garage or the bedroom. Thinking about your goals for your room and how you want things organized will give you a better idea of how you want to set up your closet system. Popular examples include: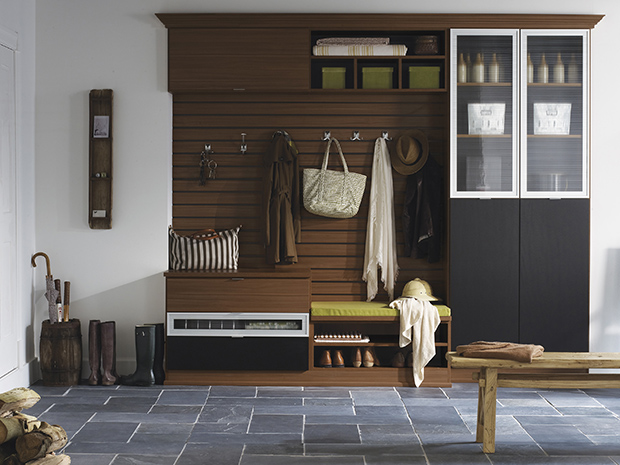 Crank up the organization in your closet several notches by incorporating smart closet accessories. Closet accessories are made to provide a home for all of your items, not matter what size or shape. Some popular examples include:
Shoe storage
Drawer and Shelf Dividers
Jewelry Drawer Dividers
Hooks
Poles
Pullout Racks and Accessories
Hampers and Baskets
If you're truly looking for something that stands out from the competition, give your garage a makeover. Custom storage cabinets, drawers, baskets, and more work together to create a beautiful, cohesive storage space for your garage so that cars, bikes and more can fit. A Fusion Track Wall System hangs rakes, bikes and more up off of the floor and out of the way. Baskets hold balls and gardening supplies, and deep cabinets hold everything from seasonal décor to gardening supplies.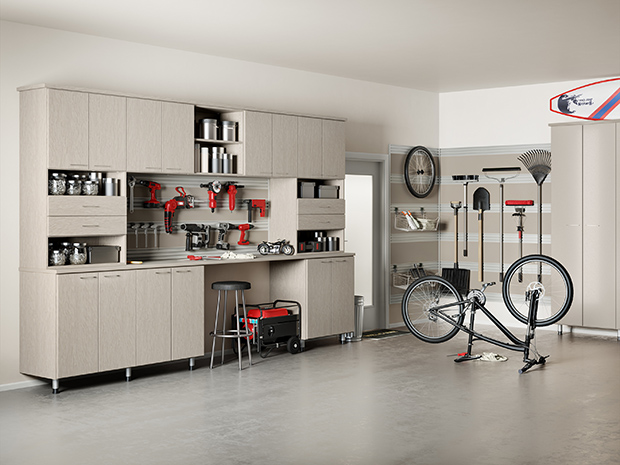 Nowadays, homeowners want high-quality, sustainable materials. At California Closets, all of our board is complaint with the California Air Resources Board (CARB), which consists of some of the most rigorous regulations for emission standards, and is available in a variety of substrates, including low-emitting formaldehyde. This certification applies to our three finishes – Classic, Lago®,and Tesoro™ – which come in a wide range of beautiful colors and textures.
All of our composite wood doors and drawers are made from recycled or reclaimed wood fiber and can contribute toward achieving credit in both the LEED® 2009 and LEED v4 standards. LEED, Leadership in Energy and Environmental Design, is a nationally recognized system for green building that is administered by the U.S. Green Building Council.
To get started on remodeling your home, give the California Closets Twin Cities team a call. You'll receive a complimentary, in-home expert design consultation to discuss your unique needs and budget. Featured on Houzz, California Closets has been transforming storage spaces and closets for nearly four decades. Learn more at Edina showroom.