Do you have a spare room you simply don't know what to do with? You need a guest room, but you don't want to give up the space? A custom Murphy bed is an excellent solution for those living in Sacramento. The pull-down bed is perfect for when guests come into town, and can be folded up at all other times so you can use the room for something else.
Here are two of our most popular uses for the multipurpose room.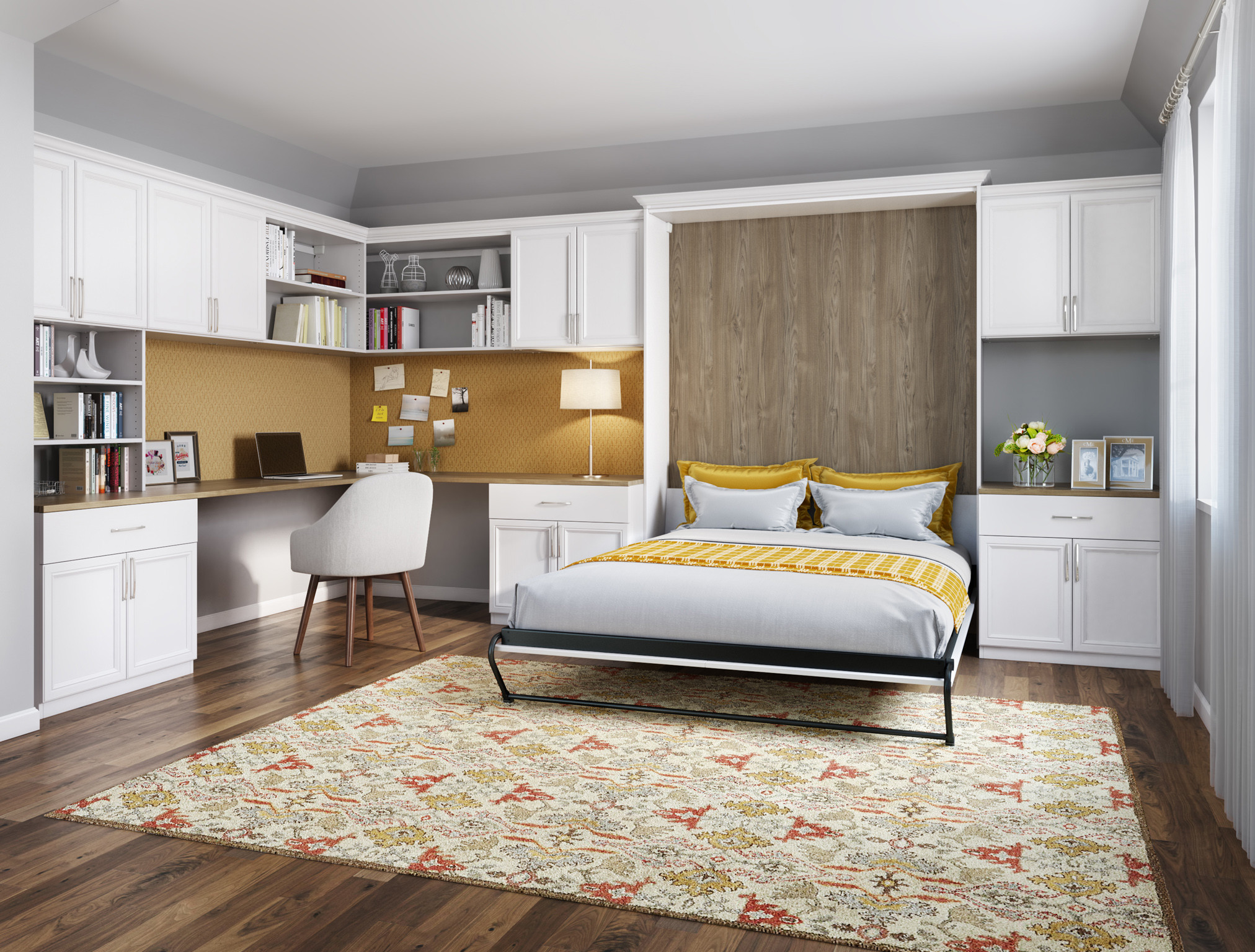 A home office is probably one of the most popular options for using as a multipurpose room. You normally don't need your office at night, which is perfect for when guests need a space to sleep. For smaller spaces, a side-tilt wall bed is the best option – so that the side of the bed can be folded up and into the wall to maximize space. A customized desk, chair and working area, along with bookshelves and storage, can be incorporated, even in the tiniest of rooms.
Believe it or not, your kids' playroom is actually a great place for storage. Window seat storage, cubbies, custom cabinetry and shelving can be installed to help organize toys and more for when guests stay over – along with the pull-down Murphy bed solution.
Two of our main Murphy bed options (that are both completely customizable), include:
The more standard configuration, this option feels more like a traditional bed. This vertical system is our most popular since it allows the user to have access to both sides of the unit.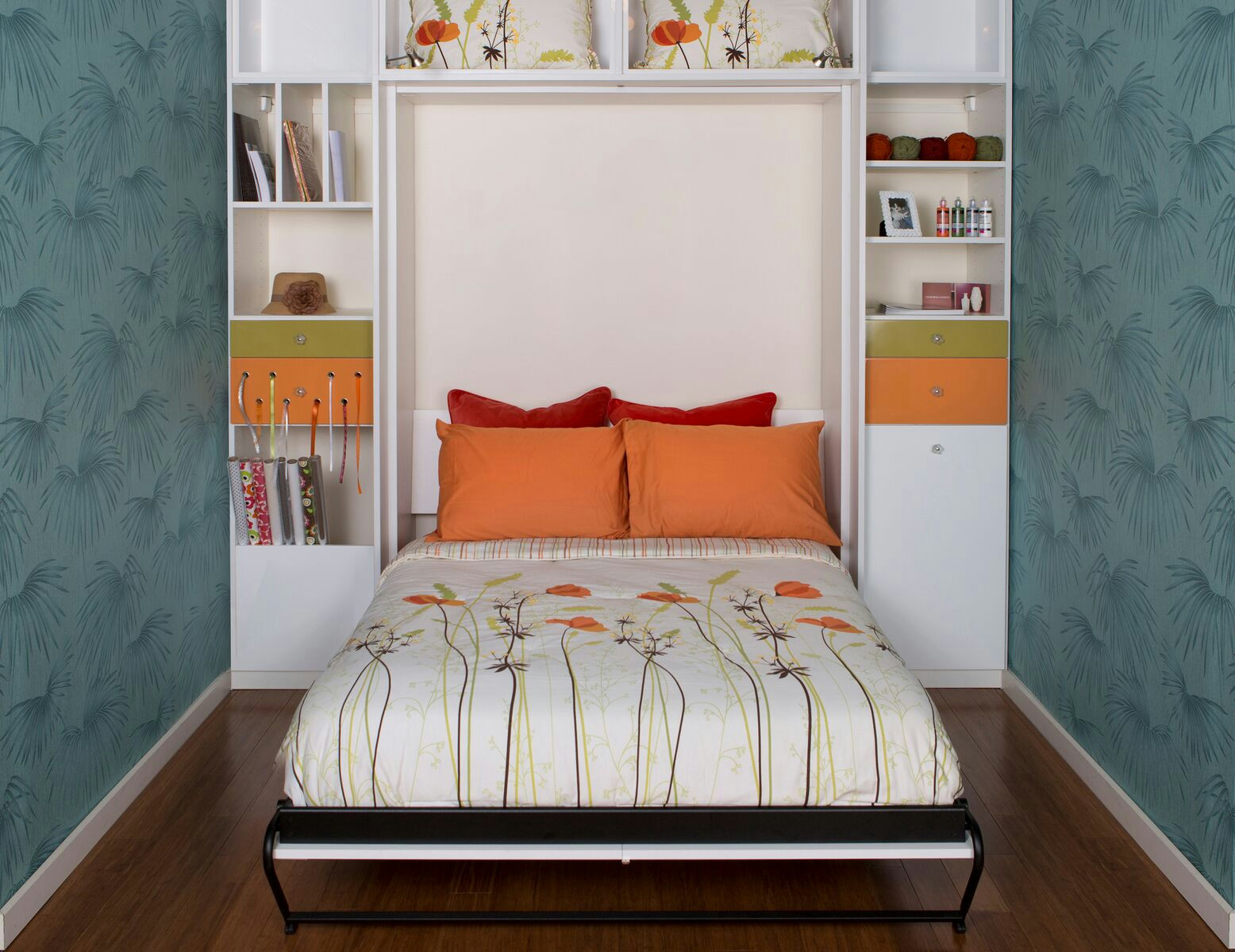 Transform any space into a guest room instantly or maximize daytime space in a bedroom.
Side-Tilt Wall Bed
Ideal for use in a playroom or office, this configuration perfectly utilizes available wall space. An ideal solution when square footage is minimal, this wall bed has less of a footprint into the room when opened.
Usable storage is included to make the most of the space.
Sturdy mechanisms are designed for years of regular use.
A smooth opening and closing action make it easy to operate.
Transform any space into a guest room instantly or maximize daytime space in a bedroom.
The altered footprint of a side-tilt wall bed makes it ideal for a tight space or small room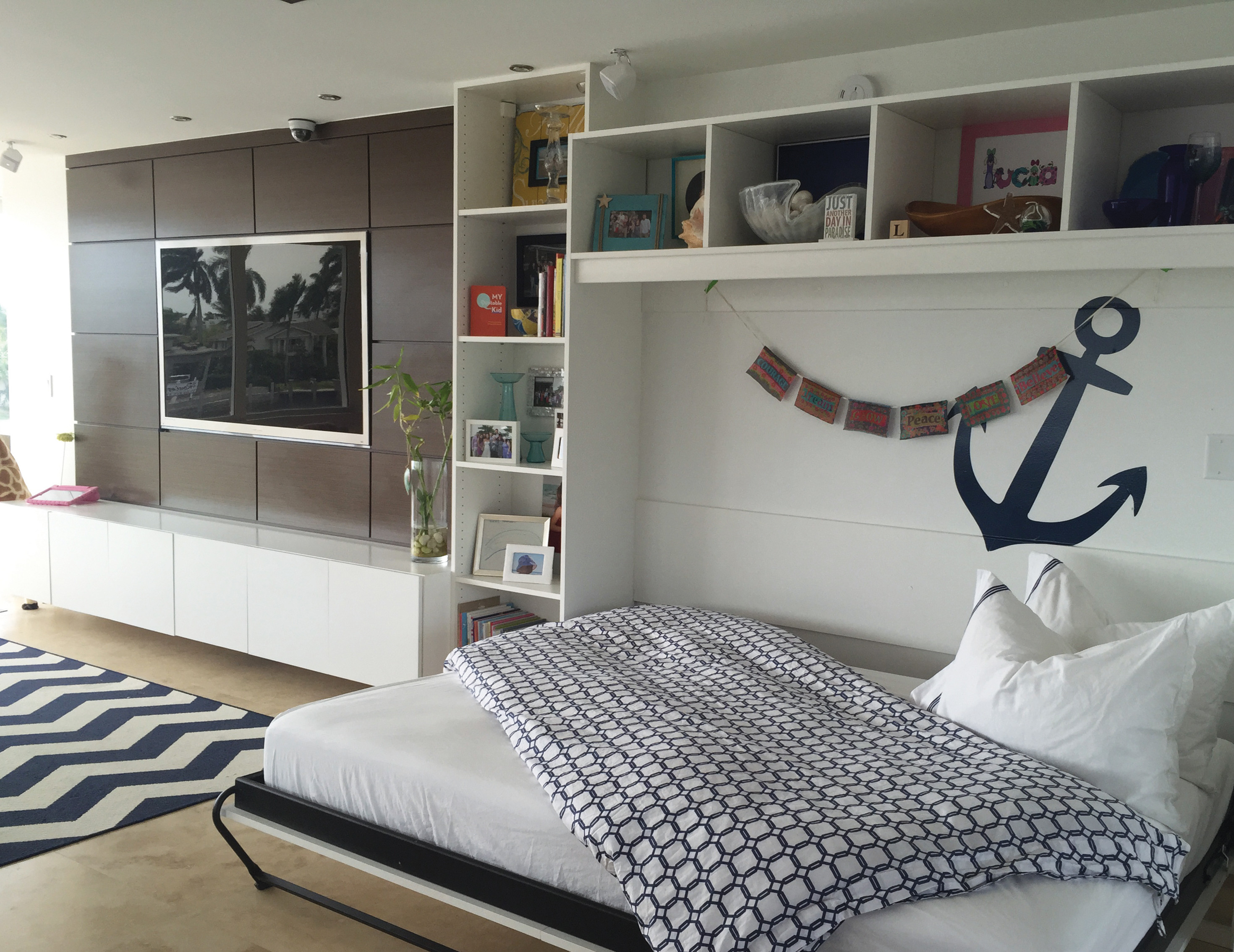 If you're ready to create more function in your tiny space, call the California Closets Sacramento team. You'll receive a complimentary in-home expert design consultation to discuss your budget, home, and goals. Featured on Houzz, California Closets has been a leader in the storage and closet design industry for nearly four decades. Stop by our Roseville showroom to get started today.