An organized home is an organized life. In Northern New Jersey, it's easy to be tight on space and time you need in order to organize your home. With work, family and busy schedules, it's easy to let the house get cluttered.  Learn how to eliminate clutter from your home and organize your items for good with custom storage solutions here in Sussex County, Warren County and Passaic County.
Bedroom Storage Ideas
If you have the space for a luxurious walk-in closet or you are tight in square footage and need something functional and convenient, there is no wrong way to organize depending on your home. For a walk-in closet, designated shoe shelves and jewelry drawer inserts, as well as design details such as decorative hardware and glass shelves, personalize the space to make the closet truly your own. Pullout accessories such as belt, tie, scarf and valets maximize space and organization. Maintaining the same organization and functionality but in a more compact area, a reach-in closet is perfect for a grab-and-go closet that utilizes every square inch, from floor to ceiling. Pullout drawers, racks and wall hangings help keep items off the floor and out of the way.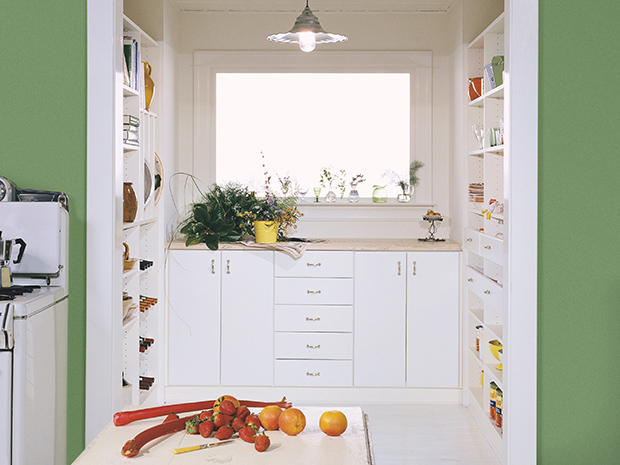 Kitchen Storage Solutions
Is your kitchen a mess? If your loved yet worn-in kitchen needs reorganizing, installing a custom pantry system for your lifestyle and home décor is a great solution. A pantry requires organization achieved through excellent functional design. Shelving, drawers, and baskets combine to accommodate specific needs. Sliding storage shelves allow for easy access to canned goods, while vertical shelf dividers organize everything beautifully. Pantry drawers are specially designed to be spaced further apart, providing a better view of their contents. Drawers also conceal utensils and cooking equipment, as well as snacks to make provisions easily accessible for children. Wine racks and stemware holders and pullout racks for linens are just a wonderful added bonus of having a custom-designed, well-organized pantry system.
Garage Storage Ideas
Ask most people and they'll tell you they don't like spending time in their garage. Either it's over cluttered or never used. However, the garage can be a valuable asset to your home – and can serve as an extension to store items and conduct projects in. Custom storage cabinets are a great way to discreetly stow away seasonal décor, tools, sporting equipment and gardening supplies. Baskets provide easy access to balls, mitts and tools and a Fusion Trak Wall System holds anything from rakes to bikes. Once you maximize your space efficiently, you can better find your items, store more than you thought you could, and have more space for your cars, hobbies or projects.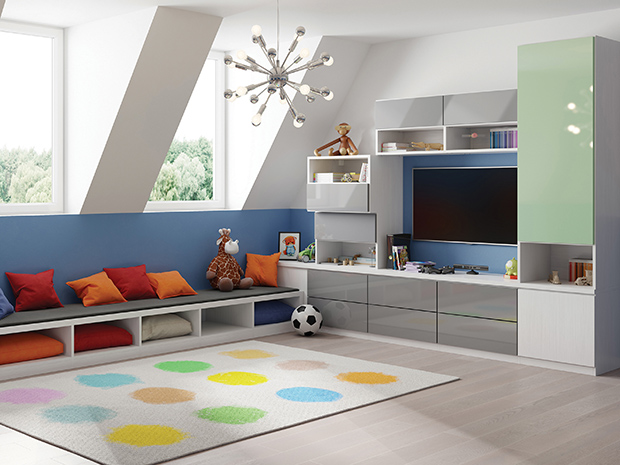 Creative Storage Ideas
Anywhere in your home is an opportunity for storage.
Mudroom – Stow away outerwear with custom built-in cabinetry, open storage for easy access to keys and backpacks, and designated cubbies for shoes and kid's belongings.
Entertainment Center – Beautifully display items while also concealing toys and household supplies with custom built-in cabinetry and doors.
Kids' Playroom – Store more than you ever thought possible with drawers, baskets, window-seat shelving, pullout baskets, shelving and cubbies while kids play.
Are you ready to get your home in order? California Closets of Northern New Jersey is the leading design and expert installation professionals of custom storage solutions for your home. Whether you need a closet organizer or an entire home renovation, our talented staff is here for you no matter your budget, style or timeline.