Do you have too many clothes and not enough space to store them? This is a common problem, especially for people in smaller spaces. The key is to get smarter about your closet storage here in Indianapolis, Carmel, Noblesville, Zionsville, Fishers or Ft. Wayne.
The Key to Organization Lies in the Details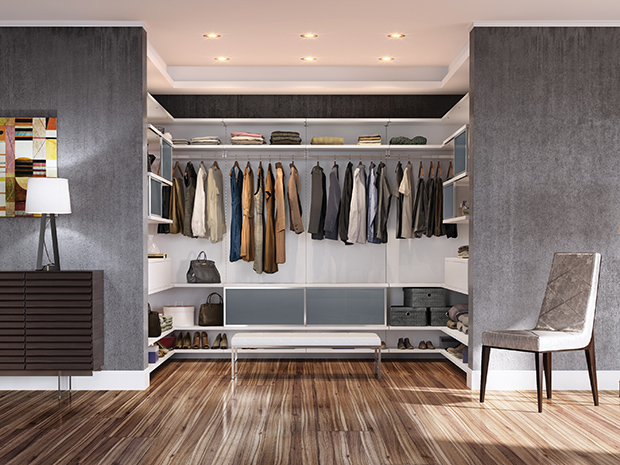 If you just have a rack and a couple of shelves, it's no wonder you have a cluttered closet. The key is to build up and truly take advantage of every square inch of your space. The following closet accessories will help you organize everything and have a true home for all of your items.
Shoe Storage – From shoe fences to cubbies to elegant glass cases, a shoe display will organize and elevate your collection.
Drawer & Shelf Dividers – Separate your socks from your t-shirts with simple and smart drawer dividers.
Jewelry Drawer Dividers – Beautifully organize and display everything from your bracelets to your mother's heirlooms.
Hooks – Hang backpacks, bags and scarves to keep everything off the floor and out of the way.
Pullout Racks & Accessories – Organize ties, belts, scarves and more with valets, mirrors, poles and pullout racks.
Hampers & Baskets – Stow away dirty laundry or miscellaneous items with pullout hampers and baskets.
Slat Wall System – Hang jewelry, ties, belts and more with an off-the-floor storage option.
Conduct a Seasonal Purge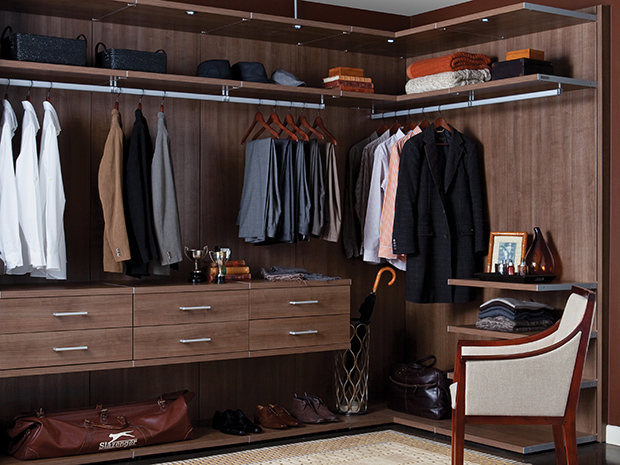 Another great way to make more space for your items is to go through all of your items seasonally and get rid of what you no longer wear, and also store things that are out of season. That means every sweater, pair of boots or wooly socks goes into storage during the warmer months in order to keep your closet fresh and organized. This also keeps a regular habit or cleaning out your closet before things start to pile up month after month, year after year.
To create your own customized closet system, contact the California Closets Indianapolis team. You'll receive a complimentary in-home expert design consultation, where you will discuss your unique budget and needs. Featured on Houzz, California Closets has been in the storage and design industry for nearly four decades, transforming homes across the country.