Here in Las Vegas, it's vital to stay in the know when it comes to keeping your home organized and clutter-free. The designers from California Closets put together a list of the top eight storage designs and storage trends in 2017.
Drawers are getting much more creative these days. If you don't have the space for a pullout drawer, the fun push-to-open drawers have a sleek door that conceals all of your belongings. Think of it as the drawer of the future.
Another thing that's getting creative is all storage in general. A great way to store books or other items is below the window seat. Only you will know you have storage underneath your pretty window fixture.
A Fusion Track Wall System is a great way to keep things off of the floor. Store bikes, rakes, or hang ties and belts on a track wall system, so you can keep miscellaneous items out of the way and instead give them a beautiful display.
Now a days, people want to showcase their items. From the pantry to the closet, open storage is becoming more and more popular, in colors such as soft white or a wooden grain. Keep things looking pretty in the pantry but storing ingredients in mason jars, and keep sweaters and pants folded neatly in the closet.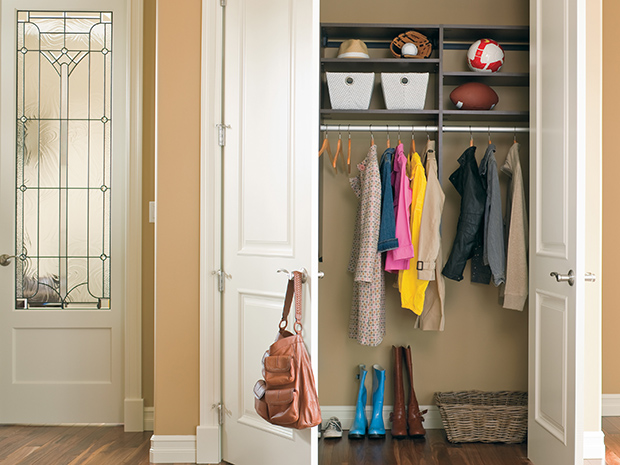 Dedicated spaces for storage such as mudrooms and credenzas are becoming more popular so that people actually create a space for just their storage. This elevates the home's design aesthetic as well as providing functionality within the home.
One way to make a statement in your walk-in closet is to add a closet island. You can store jewelry, shoes and more and it instantly elevates your closet to look more like a high-end boutique.
For a great space-saving solution, install a custom Murphy bed so that guests have a place to sleep and you can still keep your office, living space or other area intact.
With more and more people working remotely from home nowadays, it's important to have a beautiful, spacious home office. Incorporating storage accessories such as drawers, shelving and more will keep things organized and give your home additional storage.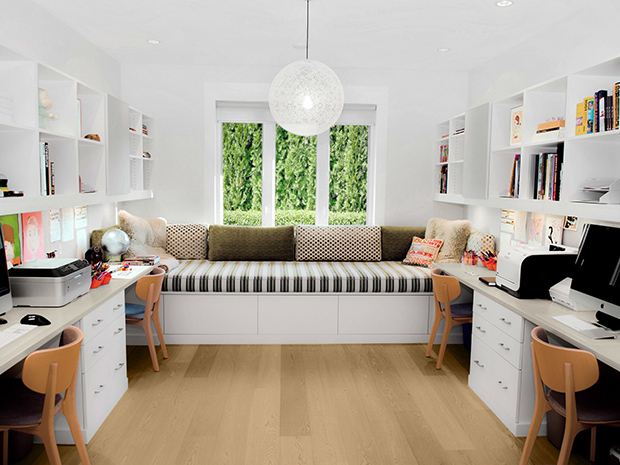 If you're ready to bring more organization to your home in 2017, give the California Closets Las Vegas team a call or visit our Las Vegas showrooms. Featured on Houzz, California Closets has been a leader in the storage and closet design industry for nearly four decades. Every new client receives a complimentary in-home expert design consultation to go over your unique home, needs and budget. Stop by our Centennial, Summerlin and Dean Martin showrooms today to learn more.