Is your home in a rut? Could you use some sprucing up, reorganizing and rethinking some storage ideas in your home? Look no further – the designers at California Closets have put together steps to building your dream home—one that's comfortable, serene, functional, stylish and highly organized. Get a better home and better peace of mind here in Greater Hartford, Springfield, Windsor Locks or Longmeadow.
Step 1: Get Rid of Everything You Don't Use
Every season, you should go through a house purge. Go through every article of clothing in your closet, and every file, piece of paper, book or knick knack in your home and ask yourself, 'Do I use this?' If not, discard or donate. The key to having an organized home involves having less clutter. Although this process can be tricky or tough to let go of certain things, you'll feel much better after it's finished.
Step 2: Think About Your Ideal Closet Designs
Whether you need a closet for your bedroom or your garage (or both!), close your eyes and imagine what your dream design would look like. What closet accessories do you see? What materials and finishes, and decorative touches? At California Closets, all of our hardware and accessories are designed to organize your items for good. Some popular closet accessories include:
Shoe Storage (shoe fences, shelves, glass shelving and cubbies)
Jewelry Drawer Dividers
Hooks for Bags and Jackets
Step 3: Add in the Details
Now that you've thought about how you want to organize your clothes, what style do you want your closet to be? From traditional to modern and everything in between, the sky is the limit when it comes to your closet. Here's some design inspiration for your custom closet: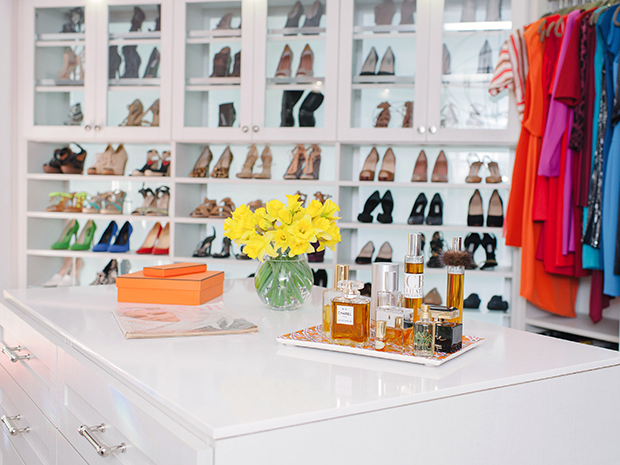 Step 4: Get Serious About Storage
When it comes to storage, you need to have the right materials. Deep custom cabinetry for the garage, kitchen or living space creates ample room to conceal storage. Open shelving and cubbies display items you want shown, and drawers, pullout racks and wall storage helps store away even more.
Your garage is a valuable extension of your home, if it's designed correctly. Here's some ways to clear the clutter so you can easily store items with plenty of room to park your car and conduct projects.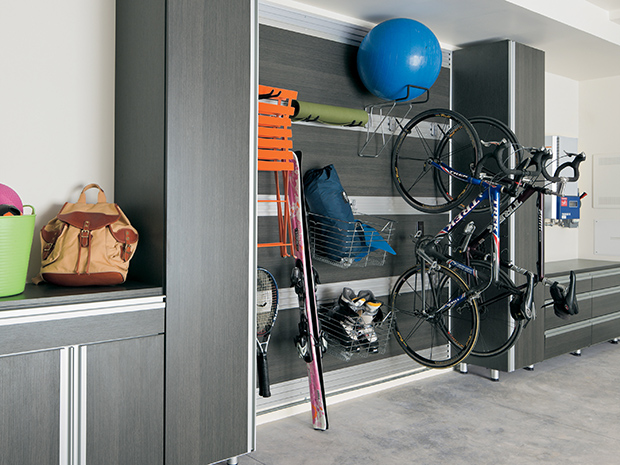 Deep custom-designed garage storage cabinets store everything from seasonal décor to sporting goods to tools.
Durable drawers hold smaller items, including workshop accessories like nails, screws and sandpaper.
Baskets provide easy access to items that are often needed, like baseball gloves and balls or gardening supplies.
A Fusion Track Wall System holds anything from large tools to bikes.
Deep countertops offer a large work surface area.
Step 5: Enlist the Help of Professionals
After reading this article, you might feel overwhelmed which is why you should let the professionals help you. Featured on Houzz, California Closets Greater Hartford has been a leader in the closet and storage design industry for nearly four decades, and works with all clients one-on-one to ensure they get their dream house. Schedule your free expert design consultation today or visit our West Hartford showroom to learn more.