If you're in a tight space, it's important to utilize every square inch of your closet to organize all of your items. The designers at California Closets put together solutions for your closet here in New Hampshire, Milford, Chelmsford, West Groton, Lowell, Westford, Dracut, Litchfield and Brookline so that you have a place to truly organize your clothing and accessories.
If you want a custom, organized closet, it's time to think about a closet organizer. A closet organizer is a group of closet accessories that best organize your space, taking advantage of wall space, corners and more to achieve your goals.
Establish a Closet System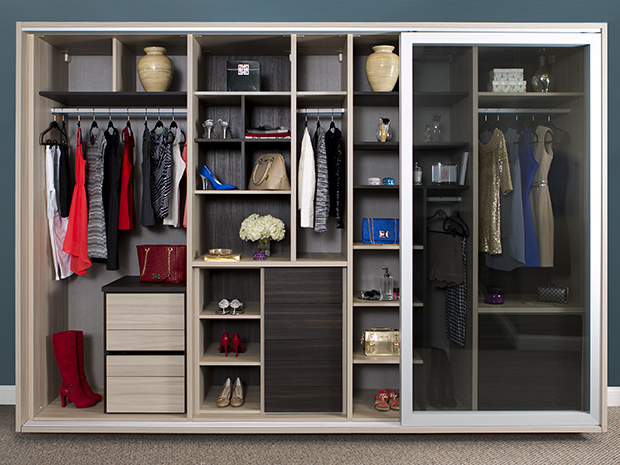 A closet system is a functional system that acts as a blueprint of how you're going to organize your items – room by room. Whether in the garage, bedroom or attic, a closet system will systematically pull together closet accessories that will best organize your items for that particular space.
Think About Your Closet Accessories
Once you have a rough plan of how you want your closet to look, for example a reach-in closet, it's time too add in closet organizers, also known as closet accessories.

The following work to organize every item you own, from your jeans to your jewelry.
Jewelry Drawer Dividers
Poles, Racks and Accessories
Shoe Storage
Shelf and Drawer Dividers
Fusion Track Wall System
Taking advantage of wall space and corners will also help free up your square footage. And cleaning out your closet to fully take advantage of its storage potential will help immensely. Custom cabinets will store everything from seasonal décor to shoes. While baskets help keep smaller items off of the floor.
Get started today by scheduling your complimentary, in-home expert design consultation here in New Hampshire. Featured on Houzz, California Closets has been the leading storage and closet organizer for nearly four decades.