Here in Maine, Augusta, Belfast, Portland and Camden, it's easy to let your closet get out of control. With busy lives and lots outdoor gear, it's hard to find storage space and organization solutions for all of your "stuff". Luckily, the design experts at California Closets have developed ways to combat closet clutter with space-saving closet systems and storage solutions.
Step 1: Get Rid of Unnecessary Items
Spring-cleaning shouldn't just be reserved for springtime. Regularly go through your closet each season, and get rid of any clothing or accessories you don't wear anymore. Give to friends, donate or sell so that they will be used elsewhere. This instantly frees up closet space and clears the clutter to see what you really have to work with.
Step 2: Imagine Your Redesign
Now that you've cleared space, look at how your closet is built and note what changes you'd like to make. If you could have your dream closet, what would it look like?  An expansive walk-in closet? A functional, sleek reach-in closet? Or, a compact and mobile wardrobe? Whatever your needs and goals are, you can absolutely make it a reality.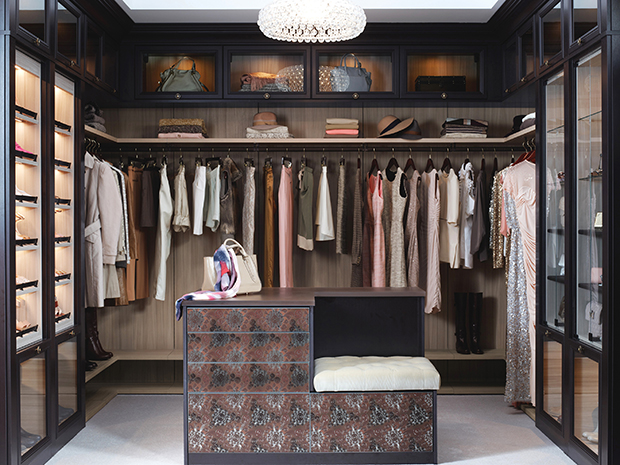 Step 3: Install Closet Accessories that Organize
The secret to closet organization lies in the details. Closet accessories such as shoe storage shelves, drawer and shelf dividers, jewelry drawer dividers, baskets and hampers, pullout racks and valets, and hooks and poles will help find a home for all of your items and keep clothes and shoes off of the floor for good.
Step 4: Your Finishes & Materials
Once the organization plan is set in stone, now it's time to add your personal style to your closet so that you'll want to keep your items organized. Carefully select materials that reflect you.
Finishes: With unique materials and color palettes through artisans and designers from around the world, the sky is the limit when it comes to your closet's finish. From classic shades to distinctive imported textures, you can get a sophisticated look of real wood, with a more durable construction.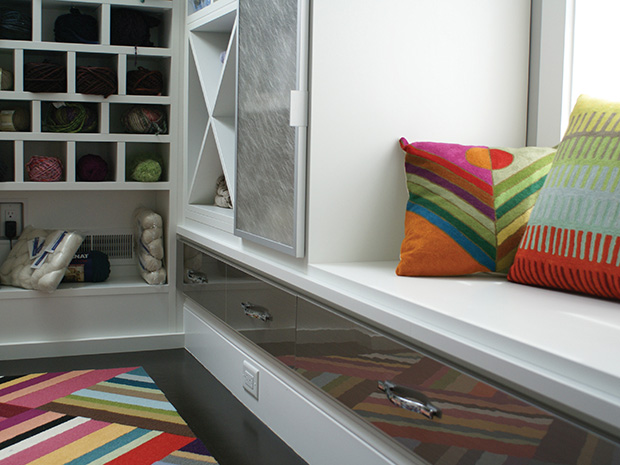 Materials: Only select the best materials with sustainable, California Air Resources Board (CARB) compliant materials. Recycled wood fibers and LEED standard supplies add to a better quality closet.
Added Elements: LED lighting, display shelving, bench seating, leather doors and acrylic and metal enhancements take your closet from basic to breathtaking.
The most crucial step involves contacting the professionals who have been in the industry for nearly four decades. California Closets Maine is the leader in expert design, storage and organization when it comes to closets and other rooms in the home. Schedule your complimentary, in-home expert design consultation here in Maine today to get the most organized closet you've ever had.