The laundry room is often an overlook room. Here in Delaware & Eastern Shore, where living space can be tight, it's a good idea to consider using your laundry room for multiple purposes to maximize every square inch of your home here in Hockessin, Newark, Wilmington, Greenville, Alapocas, Chadds Ford, West Chester, Kennett Square, Landenberg, Philadelphia, Southern New Jersey and Shore, Maryland and Southeastern Pennsylvania.
Additional Storage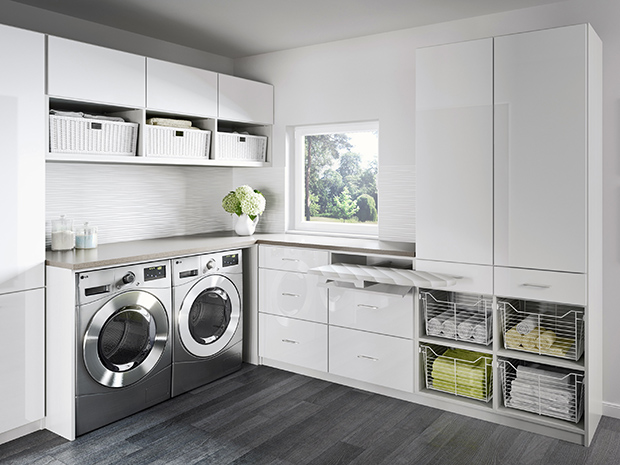 Cabinets, shelves, pullout racks, doors and drawers, and counter space offer plenty of storage for cleaning supplies as well as other storage space for the home. If you have extra toys, seasonal décor, bedding or something different that you simply don't know where to store, the laundry room can be a great option.
Guest Room
Do you need a place to sleep guests but have nowhere to put them (but the couch)? A fold-down Murphy bed can be a great option for the laundry room. The bed, which can come in any size, can be folded up from the side to save the most space. Instantly transform your laundry room into a guest room oasis with customized cabinetry such as a desk or end table to make your friend or family member feel at home.
Project Area / Craft Room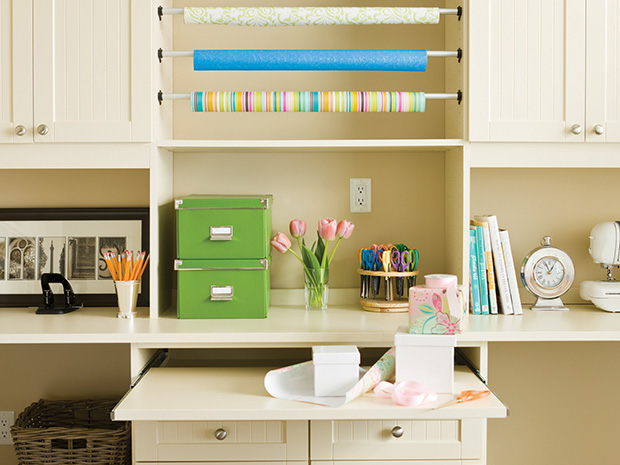 With counter space and upper storage, it's easy to create a workspace area to conduct projects in. Puck lighting illuminates workspaces and highlights display areas. Wrapping paper rails provide easy access and an orderly display. A Fusion Track Wall System with accessory hooks offer storage for supplies.
Home Office
Similar to the workspace idea, a home office would be a perfect addition to your laundry room. An integrated desk, cabinets, drawers and storage will help you stay organized. A large center island will help creatives conduct projects, along with having a collaborative space to work. Glass shelves showcase collectibles and tools. A magnetic marker board allows easy access to notes./p>
A Relaxation Den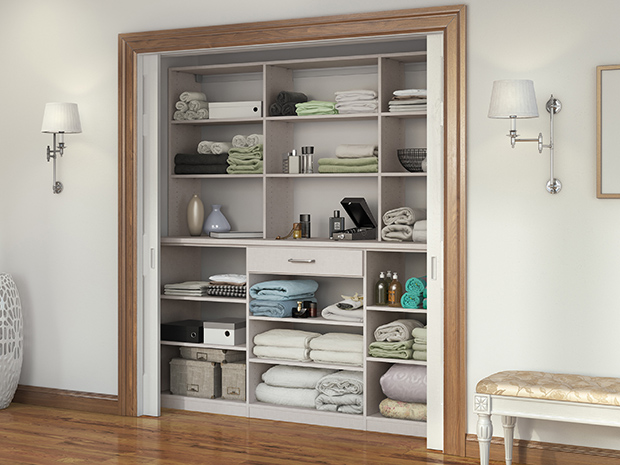 Do you need a space to just chill out and relax? The laundry room is a great space for that. With customized shelving to make your utility room look like a spa where you can showcase towels, aromatherapy and more, it's easy to drift off. A pullout Murphy bed or lounge chair will help you get relaxed, and soft, neutral colors will keep your mind at ease.
As you can see, the sky is the limit when it comes to your laundry room. Contact the California Closets Delaware & Eastern Shore team today to receive your complimentary in-home expert design consultation. Featured on Houzz, California Closets has been transforming storage spaces, closets and more for nearly four decades.