There's so much to do in Denver that oftentimes organizing your closet isn't your first priority. In addition, it takes serious skill to know how to redesign a closet so that it is customized to your exact needs, budget and style. Luckily, the design experts at California Closets have provided tips on how to organize your pesky closet.
Get Rid of What You Don't Need
Before you can begin anew, you have to clear things out to make space. Go through every single article of clothing, accessory and jewelry item and ask yourself if you use it. If not, donate it or give it to a friend – it's simply taking up space and cluttering your closet.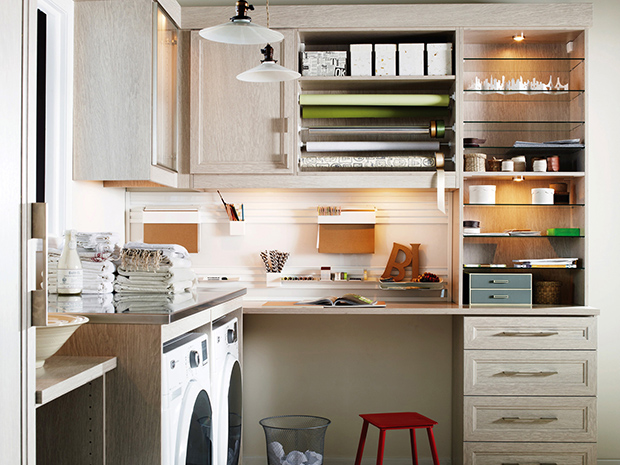 Make a Checklist
Take a moment and visualize what you would want your dream closet to look like. What's the style? What accessories does it have to accommodate your items? For example: do you want a walk-in closet? A space-saving reach-in closet? How about a shelving area or set or drawers or cabinetry to organize your items? Create a list of must-haves that you want to incorporate in your closet, in order to get a better picture of what you want your new closet to look like.
Begin a Rough Draft
Once you have down in writing what you want or don't want, draft up your dream closet. (This is better achieved by the help of an experienced designer). Include what accessories you want, such as: lighting, shoe shelving and storage, drawers, pullout racks, hooks, baskets and hampers, shelf dividers and jewelry drawer dividers.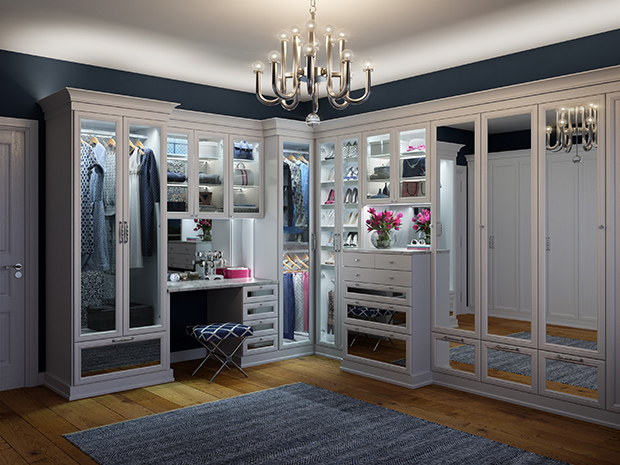 Select Materials You Want to Work With
Once you have the accessories down, what finishes and materials do you want to work with? What's your style? For example, having a luxurious, expansive walk-in closet can have LED lighting, bench seating and glass shoe storage for an elevated boutique feel. For more of a space-saving closet, multiple hanging areas and utilizing wall space helps organize everything efficiently.
Contact the Professionals
This may be an overwhelming process to do on your own, so we suggest enlisting the help of the design professionals at California Closets. With nearly four decades in the industry, we know what materials and accessories work best to make a closet organized, beautiful and efficient.
Get started today on your closet revamp by scheduling your expert design consultation that's free and in-home, or by vising our Lone Tree showroom or Cherry Creek Design Studio.