Here in Colorado Springs, it's easy to let your home storage and organization get out of control. Instead of stressing, turn to the professionals for advice. The design experts from California Closets have put together three ways to organize your home – from the garage to the bedroom closet, whether you live in Woodland Park, Divide, Pueblo or Colorado Springs.
They say for something to work efficiently, it needs to have a system. This goes for your home, too. A closet system is a group of smart closet accessories to best organize your home. For example, a pantry closet system provides efficient and functional design in the kitchen, allowing you to easily reach every item stocked away. More closet systems include:
Mudroom– With hanging rods for coasts and outwear and closed drawers tucked away for items you want concealed, an entryway closet system changes the experience of entering – and exiting – your home.
Home Office – A smart home office system encourages productivity by providing a clutter-free space that inspires creativity.
Murphy Bed System – A Murphy bed system makes your extra room or home office multifunctional, providing an extra sleeping space when you need it.
Whether for the garage or the bedroom, custom cabinetry is the best way to maximize space by concealing the most storage as possible.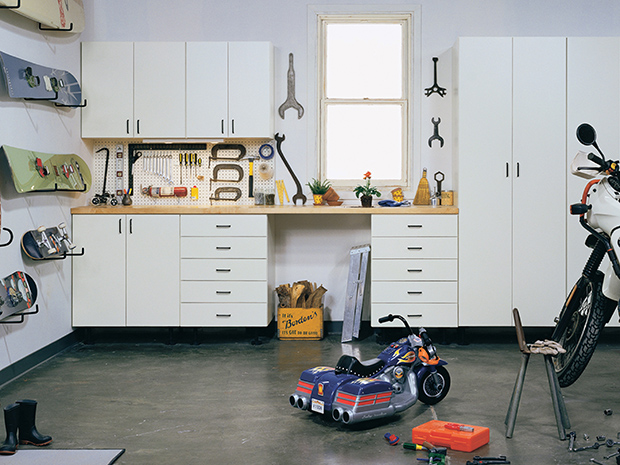 Garage – Custom-designed cabinetry, drawers, shelves and specialty racks create a purposeful room for efficiently storing tools, sports equipment, keepsakes, and holiday decorations – maintaining order and making organization simple.
Kitchen – A pantry system requires organization achieved through excellent functional design. Shelving, drawers, and baskets combine to accommodate specific needs and uses, ensuring accessibility and order in a space where items are continually removed and replaced.
Entertainment Center – Yes, storage can be possible even in the living area! Adaptable storage features and technology management provide simple utility. Custom cabinetry, shelving, and lighting offer a look of beautiful furniture – creating harmony with the rest of the home.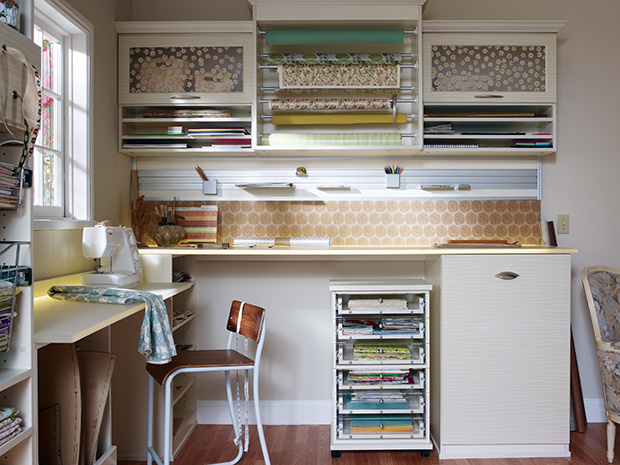 When it comes to the closet, homeowners can use all the help they can get. Whether you have an expansive walk-in closet or a compact reach-in closet, installing closet accessories will help organize your items, no matter how big or small.
Shoe storage – Create an incredible shoe display with cubbies, shoe fences or shelving.
Drawer and Shelf Dividers – Clothing dividers, cleverly designed for both drawers and shelves, keep your socks organized from your shirts.
Jewelry Drawer Dividers – Showcase and store your more cherished accessories, elevating your morning routine.
Hampers and Baskets – Discreetly stow away dirty clothes and miscellaneous items with pullout hampers and baskets.
Hooks and Racks – Hang purses, scarves and jackets with greater ease.
When it comes to organizing your home, you don't need to stress. Contact the California Closets Colorado Springs team today to receive your expert design consultation for free. Featured on Houzz, California Closets has nearly four decades in the industry and is an affordable option to completely transform your home.