Do you dream of having a luxurious closet that is reminiscent of a high-end boutique, but don't exactly have the funds? Fear not – there are plenty of tips to elevate your everyday closet here in Cleveland, Bellevue, Berea, Brecksville, Broadview Heights, Brook Park, Brooklyn, Brunswick, Burton, Campbell, Canfield, Chardon, Cleveland Heights, Columbiana, East Cleveland, Cortland or Cuyahoga Falls.
LED lighting is energy efficient with low wattage, translating to major savings in your home. Sensor lights automatically turn on when a drawer is opened and turn off when it's closed. Display LED lighting can instantly dramatize your closet to showcase shoes or accessories, and to make your closet look more like a showroom.
Especially useful for smaller spaces, a large mirror instantly opens up a room, making it look much bigger than it really is. Invest in a life-size mirror with a thick, decorative border you can most likely find at a flea market. This heavy, sturdy piece of furniture looks expensive and has that boutique-like feel.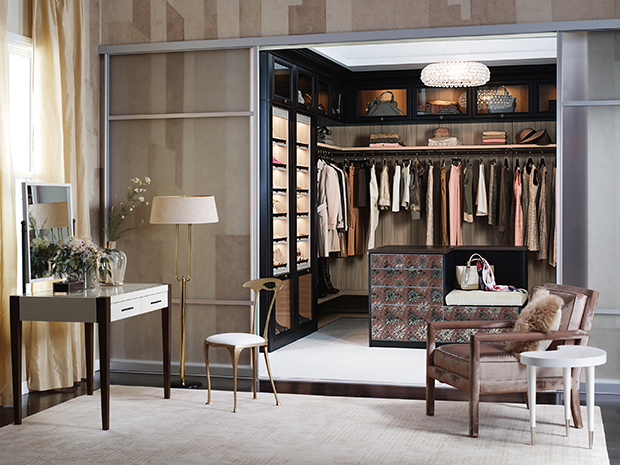 To elevate any closet space, closet doors are a great way to put that finishing touch to your closet. Concealing your items while also providing a modern feel, closet doors make a big statement. Glass, leather or acrylic doors will elevate your space, whether it's a sliding door or a standard door.
Whether glass shelving or something simpler, a beautiful shoe display showcases your collection while keeping things organized. Rather than throwing your shoes on the floor or never finding the other pair, shoes will be in their designated place away from the floor and out of the way.
If you have a large jewelry collection, or heirlooms, it's important to preserve them well. A jewelry drawer divider doesn't have to be expensive, yet it's a great way to beautifully showcase and store your jewelry, so that nothing ever gets tangled up or lost.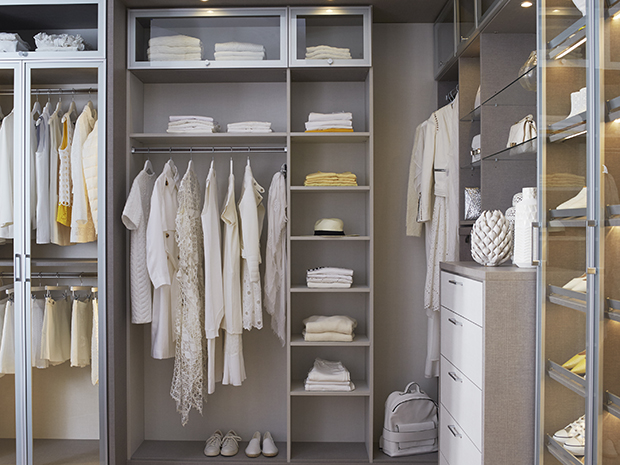 You don't have to have a large walk-in closet to have a beautiful and functional organization system. A wardrobe is a great way to store clothing in a beautiful piece of furniture that moves with you. Adjustable hanging areas, shelving and more creates a cohesive space for your items.
If you're ready to elevate your closet, you can get it done with the design professionals at California Closets Cleveland – regardless of your budget. Contact the team now to receive your complimentary expert design consultation here or at our Woodmere and Brooklyn Heights showrooms.