Are you completely frustrated by the lack of space and organization in your closet? Don't give up hope. The key to creating more space is to add in space-saving solutions. The California Closets Western Massachusetts team gives tips and tricks to finally get an organized, functional closet for your home for homeowners living in Hadley, Springfield, Cape Cod, South Shore, CT, Rhode Island, South Eastern New Hampshire and Hartford.
Come up with a Closet System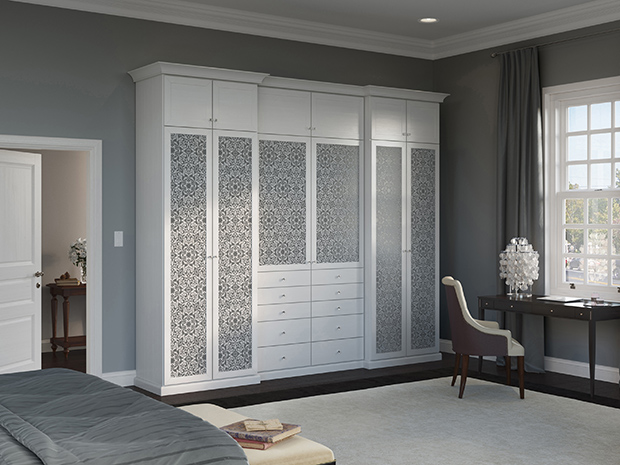 In order for anything to work you have to come up with a system. A closet system is a highly functional group of closet accessories and options to give you the most organized solution possible – for any room in your home. For the bedroom, there are plenty of options of closet systems:
Walk-In Closet: For an elevated closet experience, a walk-in closet gives you everything you can possibly dream up for a closet. The expansive, spacious option can be as simple or as decorated as you want, with multiple shelves, hanging areas, drawers and more. A center island and bench seating gives you additional storage and a place to relax, and shoe storage, custom LED lighting, jewelry drawer dividers and custom doors and drawers, including leather or glass, give you that boutique-like feeling right in your own home.
Reach-In Closet: For a genius space-saving solution, a reach-in closet is the best way to help you maximize your storage potential. Take advantage of closet height for even more interior space, and rely on multiple hanging areas, shelving, drawers and more. A Fusion Track Wall System hangs belts, ties, scarves and more on the wall, to keep clutter off of the floor for good.
Wardrobe: A wardrobe for your wardrobe is a great solution for those who prefer something a bit more mobile. The freestanding closet is like a luxurious, one of a kind piece of furniture itself, and comes with the same functional features as any other closet. Custom doors elevate your piece of furniture so it disguises your clothes.
Closet Accessories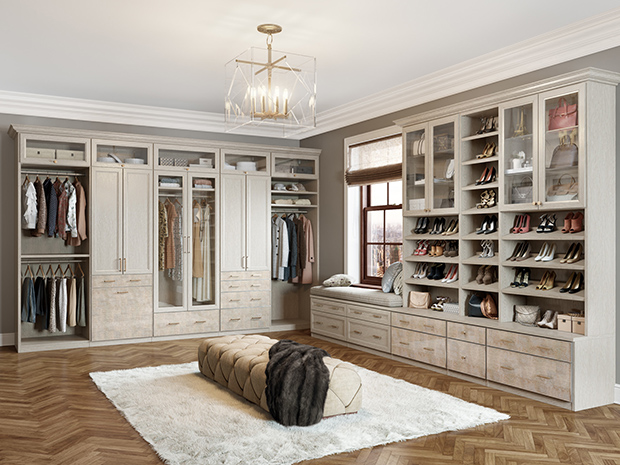 The heart of organization lies in the details. Closet accessories are the best way to organize all of your items in your closet – so you never have to waste time searching for that missing sock again. Popular accessories include:
Shoe Storage
Drawer & Shelf Dividers
Jewelry Drawer Dividers
Hooks
Poles
Pullout Racks & Accessories
Get started on your very own closet solution by contacting the California Closets Western Massachusetts team. You'll receive a complimentary in-home expert design consultation to discuss your unique budget and goals. Featured on Houzz, California Closets has been transforming homes, storage solutions and closets for nearly four decades.