Are you ready to make the plunge and finally create a beautiful, productive, and organized home office for yourself? With nearly half of the workforce predicted to work from home by 2020, now is the time to create a workable place for yourself at home – no matter your working style or budget here in Western Massachusetts, Hadley, Springfield, Cape Cod, South Shore, CT, Rhode Island, South Eastern New Hampshire or Hartford.
Organization Lies in the Accessories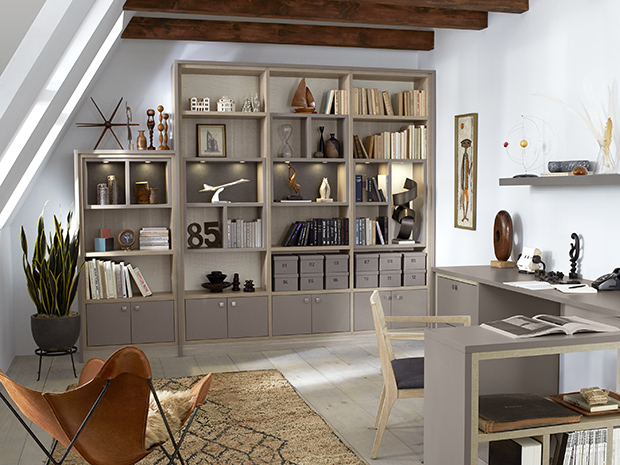 To clear away the clutter, it begins and ends with an organized space. The following office system accessories will help organize everything from your files to technology to keep your working space clutter-free.
Custom-designed bookshelves store large or small collections.
Counter surface provides a workspace for collaboration.
Lower desk cabinets conceal home office supplies and technology, corralling cord clutter.
Upper storage cabinets allow for easy access to supplies.
A keyboard tray or sliding drawer can be tucked away when not in use.
Floating shelves display collectibles.
A Murphy bed creates a multipurpose room to accommodate out-of-town guests without interrupting the everyday functionality of a home office.
Your Office Style
The first step when redesigning your office space is: what's your working style? Are you a collaborative, creative individual who needs lots of open space to draw and put together inspiration boards? Or, are you on the phone quite a bit and need a quiet, cozy office that keeps your files organized? Whatever you envision, you can make a reality when you have solid goals in mind.
All in the Family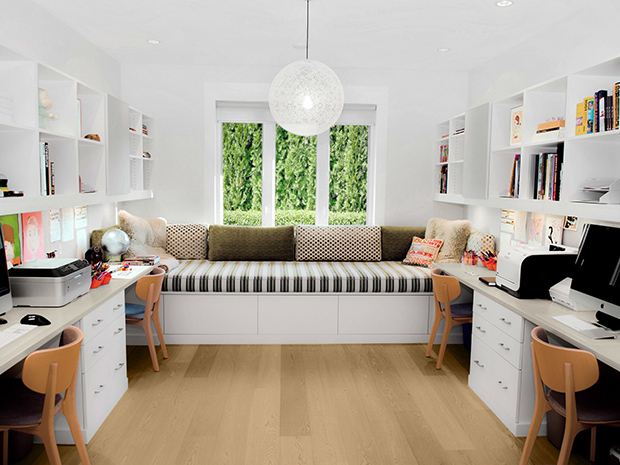 For those who have a family, they know that having clutter comes with the territory. Luckily, we've got solutions. A family workspace is a great way to bond with your family while getting work, bills or homework done. The Family Workspace design by California Closets includes everything you need to get your family focused, while staying comfortable:
With working and relaxing zones all in the same room, this system allows for productivity and comfort in one tailored space.
Classic White finish paired with the white walls lends an airy feel.
White slab drawer fronts contribute to the seamless look.
Cassini Beach countertops provide contrast and add a natural touch.
Adjustable shelving creates flexibility for changing needs.
Integrated multiple workstations provide designated project and task areas.
Open overhead storage provides easy access to books and supplies.
No matter your style, budget or goals, we are here to help you. Contact the California Closets Western Massachusetts team to schedule your complimentary in-home expert design consultation. Featured on Houzz, California Closets has been transforming homes for nearly four decades.