Are you tight on space here in West Palm Beach? Rather than sacrificing what you want, have you considered creating a multipurpose room? This can be achieved by installing a convenient, easy to use wall bed for homeowners in West Palm Beach, Vero Beach, Martin County, Indian River, Palm Beach Gardens, Royal Palm Beach, North Broward, Jupiter Broward, Margate, Dade County, Pompano Beach, Fort Lauderdale or Coral Springs.
Why a Wall Bed Gives You More Space
Do you have guests frequently visit, but don't exactly have a place to sleep them? Or, you have a guest room that you only use a small fraction of the time, and all other times it's wasted space? The answer to this is to install a custom wall bed. A wall bed, also known as a Murphy bed, is a convenient fold-down bed that rests in the wall when not in use, so you can use the "bedroom" for any other purpose during the day: such as a home office, playroom, or something else.
Styles of Wall Beds
Standard Wall Bed: The more standard configuration, this option feels more like a traditional bed. A more popular choice, the vertical system allows the user to have access to both sides of the bed. Usable storage is included to make the most of the space.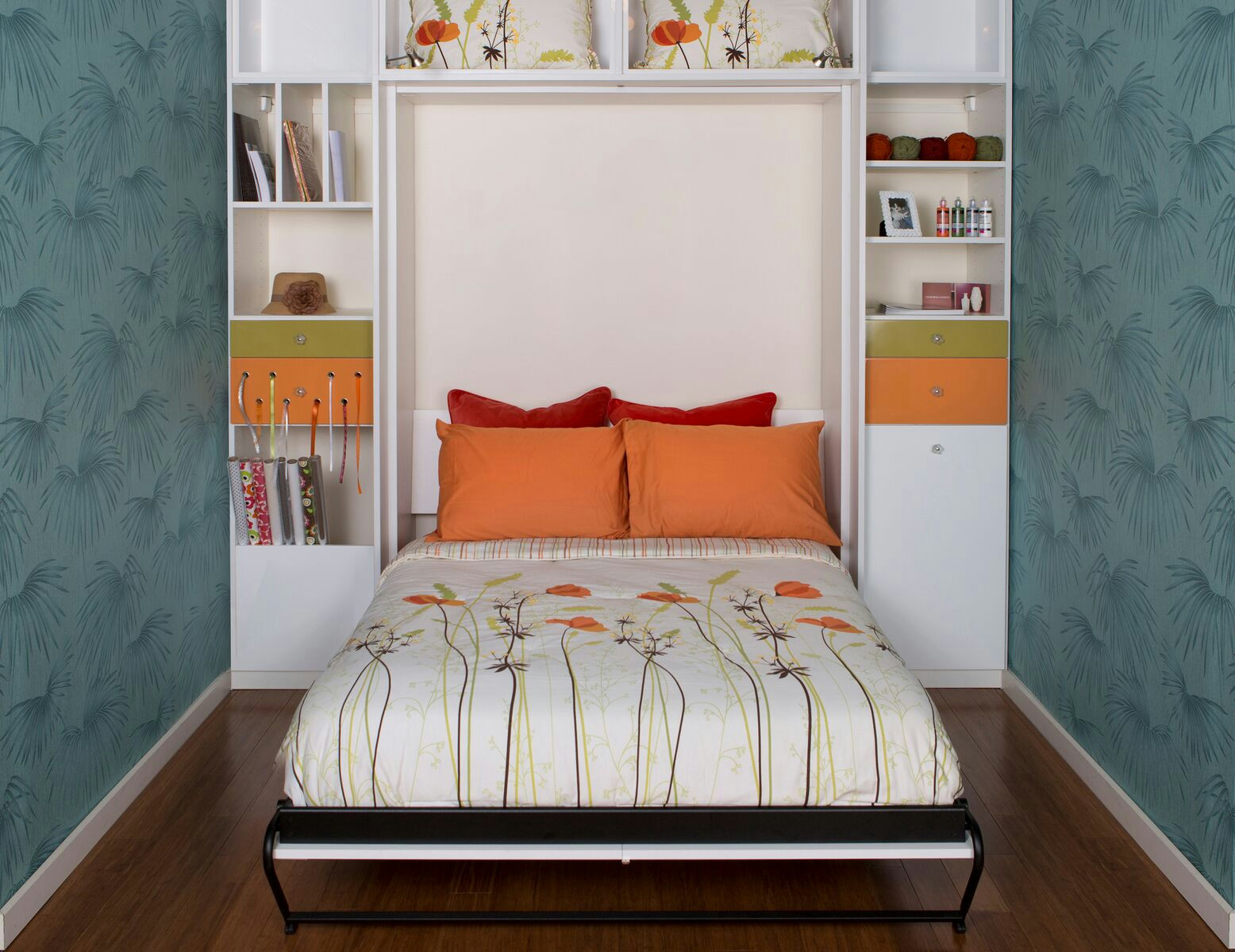 Side-Tilt Wall Bed: Ideal for use in a playroom or office, this configuration perfectly utilizes available wall space. An ideal solution when square footage is minimal, this wall bed has less of a footprint into the room when opened. Usable storage is also included to make the most of the space.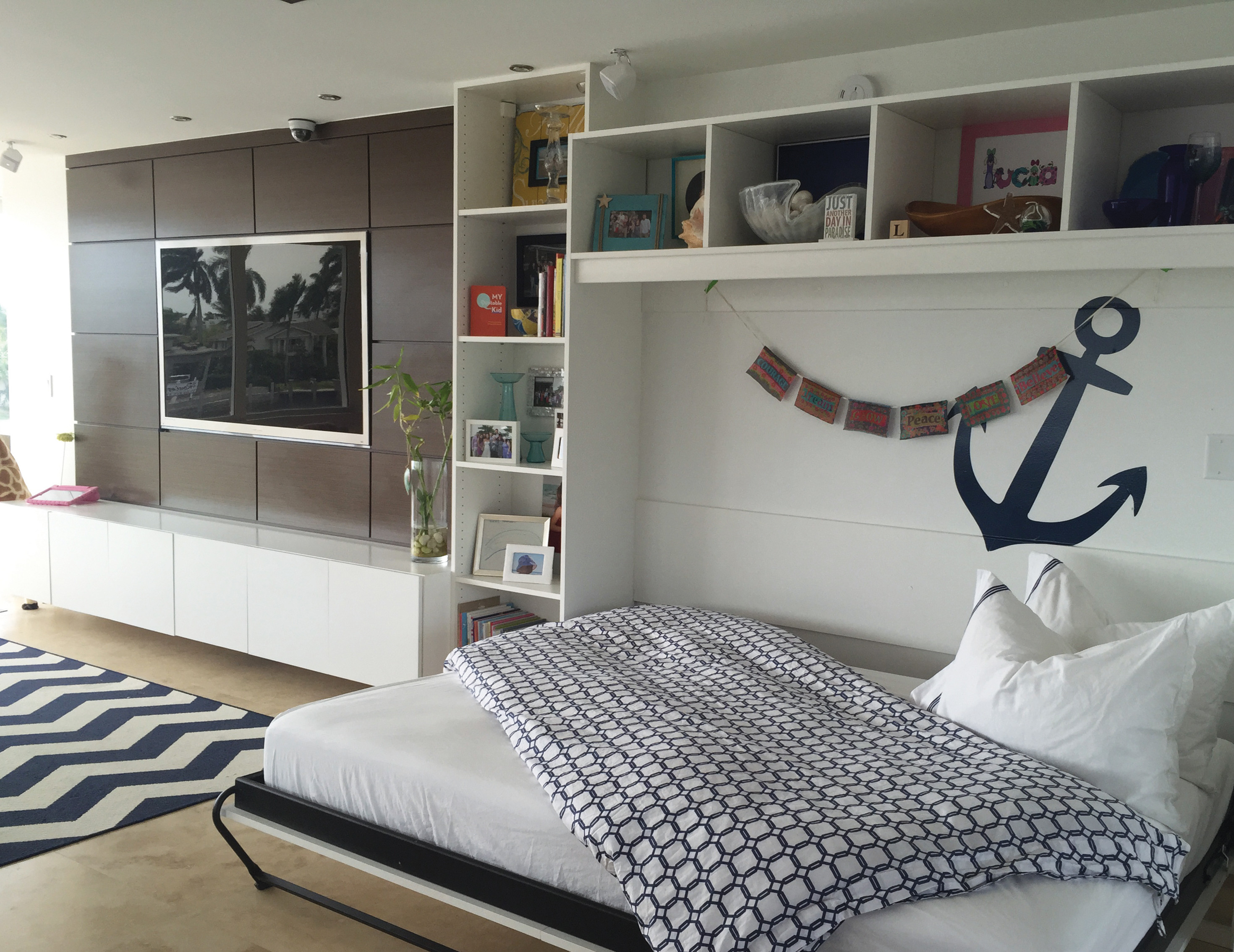 All wall beds come with custom cabinetry, a side table and more, so you guests will easily feel at home.
Reclaim your space and enjoy having a home office, playroom, fitness room or something else. Get started today by contacting the California Closets West Palm Beach team to receive your complimentary in-home expert design consultation today. Featured on Houzz, California Closets has been a leader in the storage and closet design industry for nearly four decades. Stop by our Vero Beach or Palm Beach Gardens showroom to get started.