If you're lucky enough to have the space for a walk-in closet here in San Francisco, then take advantage of it by decorating it to your greatest desired taste. The California Closets San Francisco team put together a few design trends hot in the walk-in closet design space right now, whether you live right in the heart of the city or Alamo, Concord, Danville, Fairfield, Mill Valley, Napa, Novato, Petaluma, Pinole, Richmond, San Anselmo, San Rafael or San Ramon.
It's All About the Details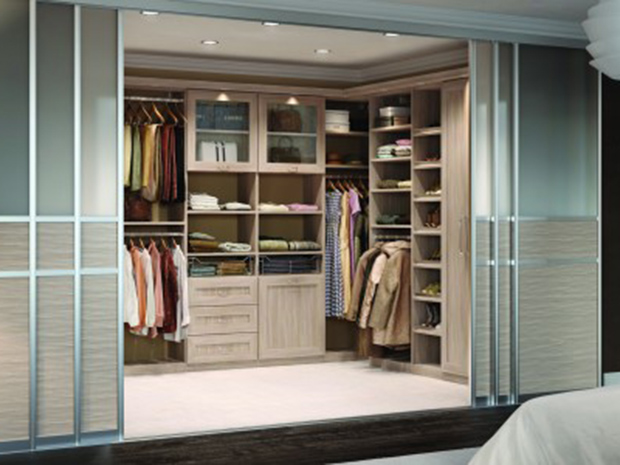 When it comes to having a highly organized, beautiful walk-in closet, the secret lies in the details. Multiple hanging areas, shelving, drawers, baskets, displays and more work together to organize everything from your sweaters to your shoes. Luxurious, on-trend items right now include the following:
Custom Island
Make a bold statement while creating more organization in your home with a custom island. Reclaimed wood, back panels or even high-end leather doors will dress up the furniture, which also creates more storage, as you can elegantly display and store everything from designer jewelry to shoes to sweaters in the island.  This can be taken a step further by adding bench seating.
Shoe Storage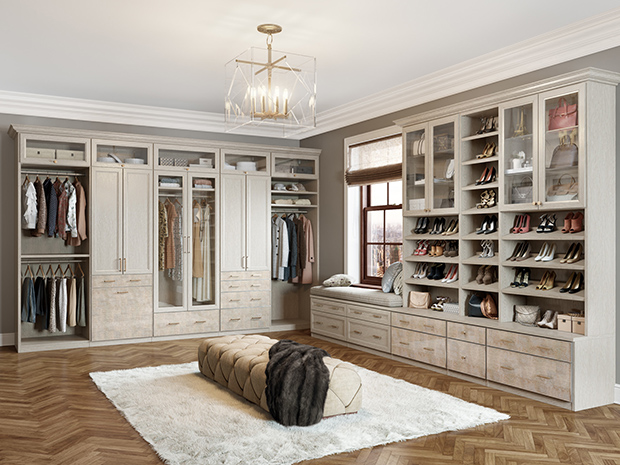 Whether you want your ever-growing shoe collection on display or you want to conceal your shoes, there are plenty of options. Shoe fences, glass cases, shelving and more are some of the options that will accommodate your shoe collection. For a more dramatic look, arrange LED display lighting over a pair to make your closet look like a high-end boutique.
Materials and Finishes
Finishes: With unique materials and color palettes through artisans and designers from around the world, the sky is the limit when it comes to your closet's finish. From classic shades to distinctive imported textures, you can get a sophisticated look of real wood, with a more durable construction.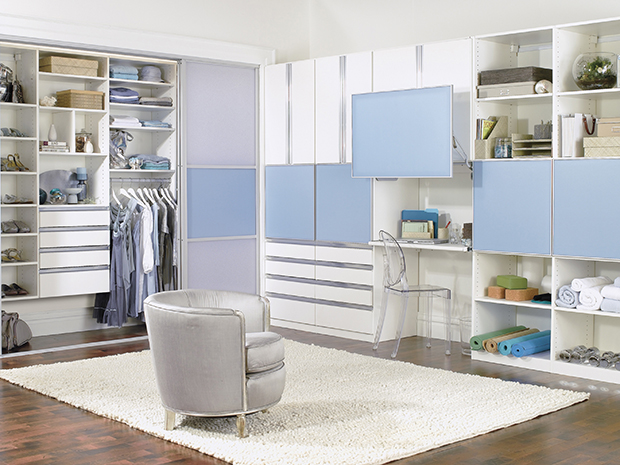 Materials: Only select the best materials with sustainable, California Air Resources Board (CARB) compliant materials. Recycled wood fibers and LEED standard supplies add to a better quality closet.
Lighting
Make your closet more functional and stylish by incorporating lighting. LED lighting saves the planet and lowers bills, while inside-drawer lighting helps you see better at night. Display lighting over artwork, shoes, accessories and more will elevate your closet to make it feel like a high-end boutique.
If you're ready to give your closet a much-needed and much-deserved makeover, give the California Closets San Francisco team a call, or stop by our San Francisco showroom today. You'll receive an expert in-home design consultation where you'll discuss your budget, space and goals. Featured on Houzz, California Closets has been in the storage and closet design industry for nearly four decades.