Here in Pasadena, it's easy to become swept up with busy lives that finding time to organize clutter can become a last priority. For residents living in Agoura Hills, Alhambra, Anaheim, Arcadia, Artesia, Azusa, Baldwin Park, Bel Air, Bell Gardens, Bellflower, Beverly Hills, Bradbury or Brea, the key to a clutter-free home is to maximize the space you already have with smart storage solutions that are cohesive with your home's design aesthetic. The California Closets Pasadena team put together several tips to help you get your home under control.
Get Rid of Anything You Don't Need
Go through a seasonal purge in your closet and storage spaces: what articles of clothing, pieces of paper, mail or knick-knacks can you donate or get rid of? This automatically eliminates a good portion of clutter before you really even get started.
Establish Closet Systems
A closet system creates highly organized and well-designed storage in every room of your home, from the kitchen to the attic, garage to the mudroom. Closet accessories combine to create the most organized plan to secure your items particular to the space in your home.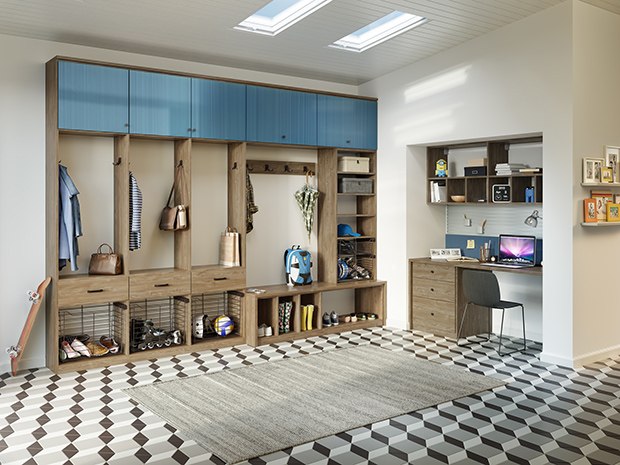 Add in the Accessories
Closet accessories are a wonderful way to maximize your space by storing everything in its proper place. Popular closet accessories include:
Shoe Storage
Drawer & Shelf Dividers
Jewelry Drawer Dividers
Hooks
Poles
Pullout Racks & Accessories
Hampers & Baskets
Utilize Wall Space
Most people don't think outside the box when they think about storage. Utilizing the wall space with a slat wall system will hang earrings, ties, belts and more to keep items off of the floor for good.
Take Advantage of Your Garage
Many people avoid their garages, but here at California Closets, we believe the garage is a vital extension of your home. Custom storage cabinets, drawers, counter space, baskets and shelves combine to conceal away seasonal décor items and house sporting and gardening equipment. A Fusion Track Wall System holds everything from bikes to rakes up off the floor and out of the way for a clean, seamless looking garage.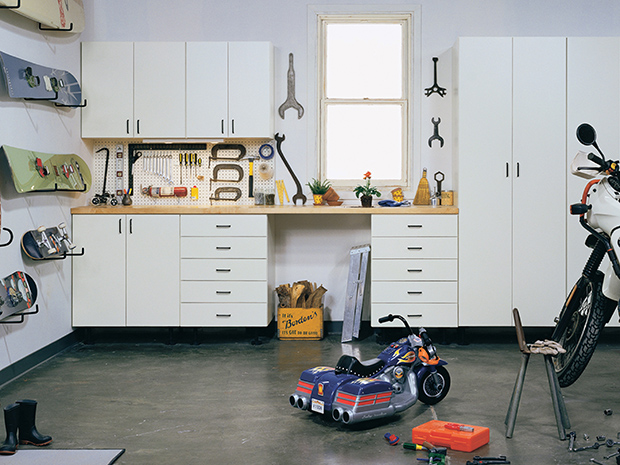 Mix custom cabinetry with open shelving
For items you want concealed, custom storage cabinets are a beautiful and efficient way to do this, in your kitchen, entertainment center or even playroom. Open shelving mixing with custom cabinetry mixes up your design for a more personal feel, so you can display collectibles.
Enlist the help of the professionals
Organizing and redesigning your home is no easy feat. Let the California Closets Pasadena team help. With nearly four decades of experience being the leader in the industry, you'll transform your home with this talented team. Schedule your complimentary in-home expert design consultation today or visit our Pasadena showroom.