To make your garage functional, you need to create a specific storage plan. The California Closets Orange County team is experts on the subject, and provided an overview for residents living here in Orange County, Costa Mesa, Tustin, Aliso Viejo, Laguna Beach and Newport Beach of how to organize your space with custom storage cabinets.
Storage Cabinets
The first step toward garage organization is by installing custom cabinetry that will elevate and organize your space. Pick your style, finish and materials and then get to work by creating the most organized garage you've ever seen. Deep custom-designed cabinetry stores everything from seasonal décor to sporting goods to tools. Durable drawers hold smaller items, including workshop accessories like nails, screws, and sandpaper.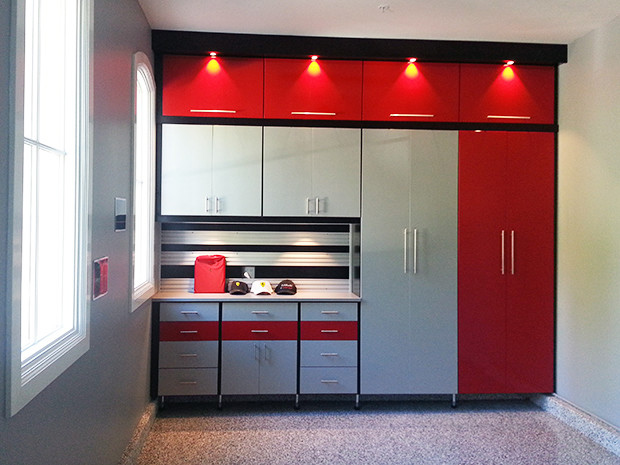 Garage Accessories
Getting the nitty gritty of garage storage under control, including small tools such as nails and sporting equipment, involves handy garage accessories. Baskets provide easy access to items that are often needed, like baseball gloves and balls or gardening supplies. A Fusion Track Wall System holds anything from large tools to auto equipment.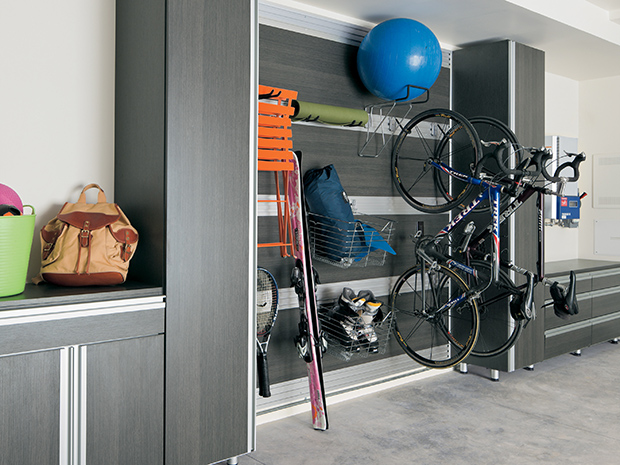 Workbenches and Project Areas
Make your inner craftsman or carpenter's dreams come true by building a custom workbench or craft area. A work counter provides ample space for gardening or working on projects. Baskets can be designed to hold drop cloths, garden supplies, or objects for recycling.  An integrated workstation creates a designated space for projects.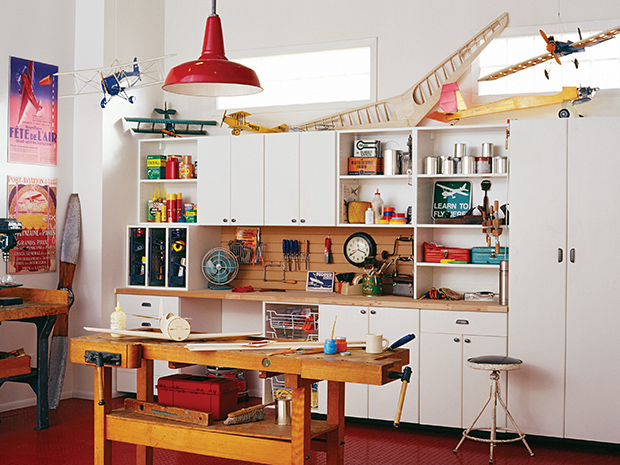 Get started today on your custom garage storage solution by contacting the California Closets Orange County team. You'll receive an expert design consultation to discuss your unique budget and goals. Featured on Houzz, California Closets has been custom designing and building solutions for homes across the country for nearly four decades. Visit our Huntington Beach showroom to learn more.