When you live in Lake Tahoe (or if you live there part-time), you're probably going to have more "stuff" than normal. Outdoor gear for wintertime or summertime often floods your space to where you may not have much room left. Below are functional, simple storage solutions for your closet for homeowners living in Carlson City, Elko, Fallon, Fernley, Reno or South Lake Tahoe.
Getting Crafty with Storage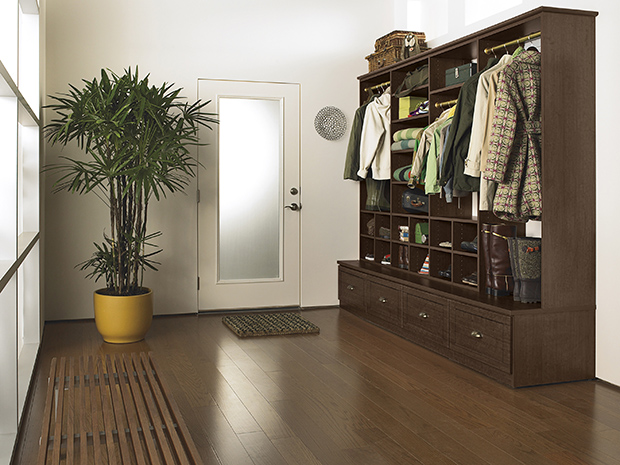 The way we see it, every room has the opportunity to provide discreet storage. With the right storage cabinets and accessories, you can store just about anything, anywhere.
Deep custom-designed cabinetry stores everything from seasonal clothing to sporting goods.
Baskets provide easy access to items that are often needed, like baseball gloves and balls.
A Fusion Track Wall System holds jewelry.
Window-seat shelving creates a perfect nook for reading with storage for books underneath.
Small storage areas and cubbies ensure that items such as blocks and figurines always end up in their proper places.
When it comes to closets specifically, you can make any space – large or small – a functional, beautiful space.
Walk-In Closets: A walk in closet is great because it provides extra space to roam and store items. Custom cabinetry, shelving, deep drawers and hanging racks and hooks are some of the closet accessories that contribute to a cleaner space. LED lighting, display shelves and bench seating are some of the added accessories that make your closet luxurious.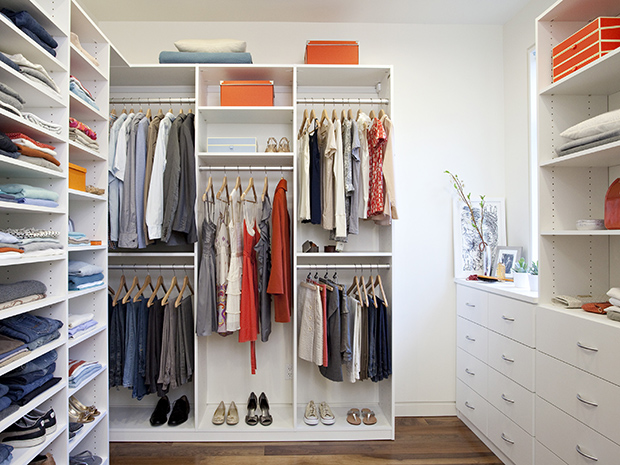 Reach-In Closets: For a space-saving solution, reach-in closets are as functional as they are practical (and highly stylish). Drawers, shelves, inserts and differing heights of hanging rods, among other options, give clothing, shoes and accessories a home that is organized and easily accessible.
Wardrobes: A wardrobe is a beautiful addition to any home, and should match the rest of your home's design aesthetic. A freestanding closet that can move wherever you move, it comes with the same functionality as any other closet, so you get great design, organization and style that moves with you.
Kids' and Teens Closets: If you have kids, you know that they outgrow everything. This also includes closets. Adjustable shelving, hanging areas, and baskets organize the closet to evolve with your child. This adjustable closet allows for a space that stores clothes when he or she is young to become a place that also houses technology, sports equipment and books, as they grow older.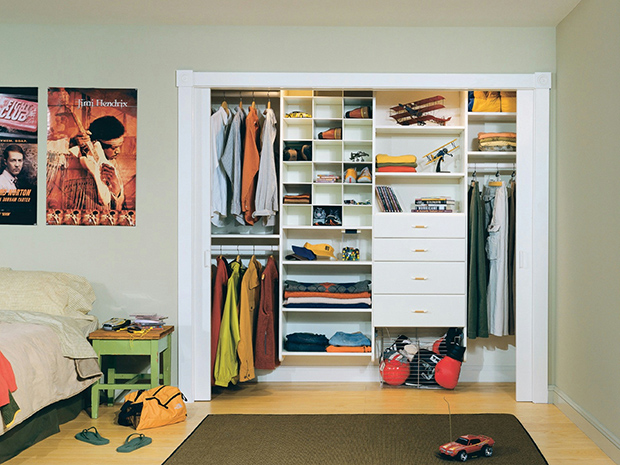 Get your Tahoe home in order by contacting the California Closets Lake Tahoe team. You'll receive a complimentary in-home expert design consultation to discuss your unique budget and goals. Featured on Houzz, California Closets has been the leader in storage and closet design for nearly four decades.