Are you ready to organize your home here in Houston?  If you've had enough of digging and searching for your clothes and dealing with piles of items you don't need, then it's time to come up with an organization solution. The designers from California Closets put together several DIY solutions to create a better-organized living space, for homeowners in Brazoria, Waller, Fort Bend, Memorial, Harris, Montgomery, Tangelwood, Villages, and Mid Town.
Fusion Track Wall System
Installing a Fusion Track Wall system gives you extra space to store odd items on the wall, so they stay off of the ground for good. Hang jewelry or items such as ties, scarves and hair accessories to keep everything organized.
Install Closet Accessories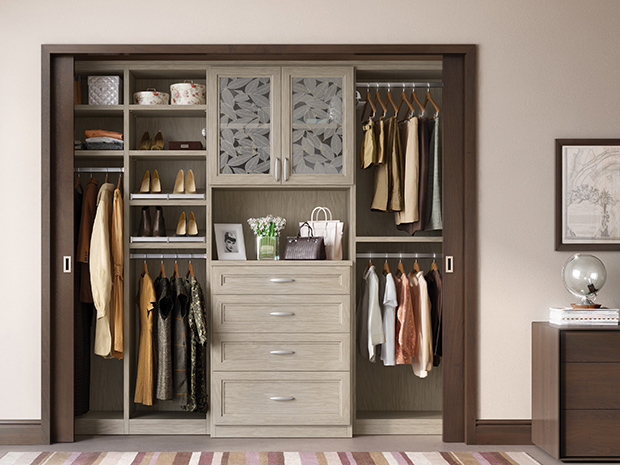 Elevate the traditional closet by adding in accessories and custom cabinetry to help you get organized. One or more of the following will greatly maximize your space and increase organization.
Shoe storage – shoe fences, cubbies and glass shelving
Drawer and Shelf Dividers – to keep your socks separate from your shirts
Jewelry Drawer Dividers – Display precious heirlooms and jewels
Hooks and Poles
Pullout Racks and Accessories
Baskets and Hampers – Keep dirty clothes concealed with pullout hampers
Make Your Entryway a Closet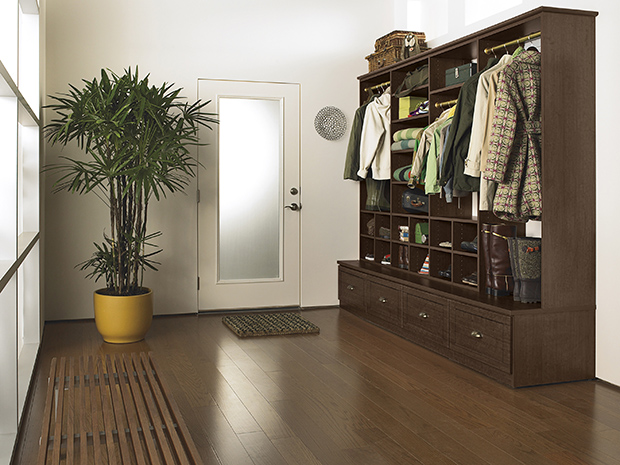 A mudroom solution is a simple way to get organized right as you enter your home. Hanging rods for coats and outerwear and closed drawers to tuck away items you want concealed, an entryway closet system changes the experience of entering – and exiting – your home.
Whatever your goals are, let the design team from California Closets Houston help you. Featured on Houzz, California Closets has been transforming closets and storage areas for nearly four decades in homes across the country. Visit our Houston showroom or schedule your complimentary expert design consultation.