When you live in Chicago, you'll often find that you're out of space. So, when it comes to the changing of seasons, it's important to conduct a seasonal purge of all of your items. Now with spring in full swing, it's the time to store your winter clothes to give you more breathing room in your closet here in Chicago, Carol Stream, Cicero, Clarendon Hills, Darien, Deer Field, Des Plaines, Downer's Grove, Elgin, Elk Grove Village, Elmhurst, Evanston or Frankfort. Here's how:
Go through all of your items and get rid of anything you don't use.
Always go through a seasonal purge and donate or gift old clothing items and accessories you no longer wear. This will automatically free up space in your closet.
Store sweaters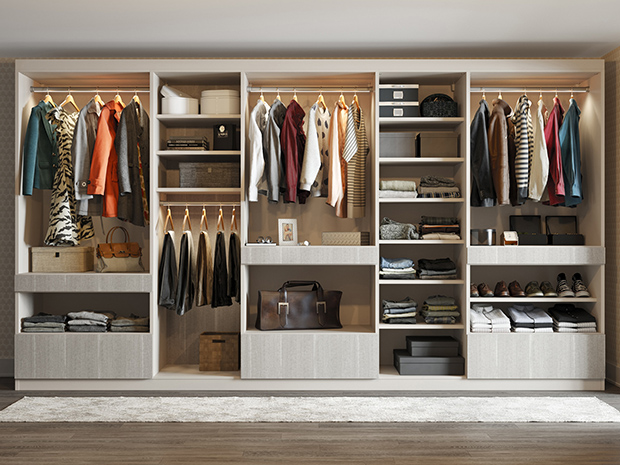 Get storage bins or install custom cabinetry and drawers to store away seasonal items. Fold a sweater with this simple technique:
Lay the sweater facedown, then fold each arm straight across.
Fold over one side to the middle.
Fold over the other side, so that the sleeve edges meet in the center.
Fold up once or twice, depending on the length and bulk of the sweater and the depth of your storage space. Flip over.
Rehang your spring items from light to dark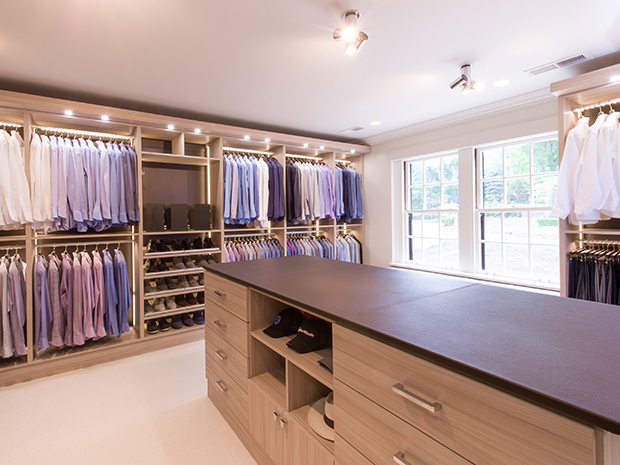 According to Marie Kondo's book, The Magic of Tidying Up, it brings good Feng shui to hang your shirts from light to dark. This is also great for spring as it lightens the space and makes way for light, breezy tops.
Rely on handy accessories to get organized
Take it a step further and spring clean your closet. Closet accessories such as shoe storage, pullout hampers and baskets, drawer and shelf dividers, jewelry drawer dividers, hooks and more will give a home to all of your items – from your socks to your mother's jewelry.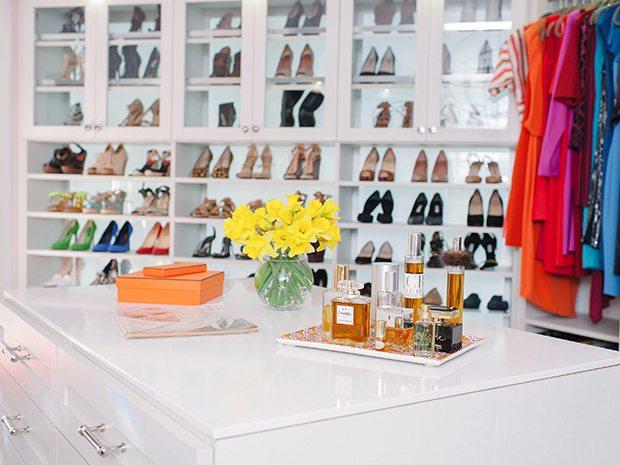 Contact the design experts at California Closets
You don't need to do this alone. Get expert advice and custom closet design help from California Closets Chicago. Featured on Houzz, California Closets has been in the storage and closet design industry for nearly four decades, transforming homes across the country. Schedule your complimentary in-home expert design consultation or visit our Chicago showroom.