Do you like to entertain? That probably depends on how your house is looking. In order to feel comfortable in your home to invite guests over, you need to make sure you love the look and layout first. Expert designers from California Closets have provided several ways to make sure your home is entertainment-ready, from your kitchen to your living area.
The kitchen is often the place where most people gather at social events. Make sure it's top notch by making it entertainment-ready. Custom kitchen pantries can help organize all of your food items, ingredients, dishware and more. Customized wine racks can store and beautifully display your wine collection, as well as serving as a great conversation starter. Our special Hostess Pantry has all of the following that's great for gatherings:
Ideal for gatherings and storing necessities, hosting a buffet and displaying desserts has never been easier with this design.
European-inspired Virtuoso lends a contemporary, minimalistic aesthetic.
Sliding doors with aluminum stainless steel frames and Italian glass decorative inserts provide a bold accent.
Push-to-open hardware offers ease of use.
Vertical shelving maximizes available space.
Wine storage and stemware rack holders keep wine and accessories in a designated space.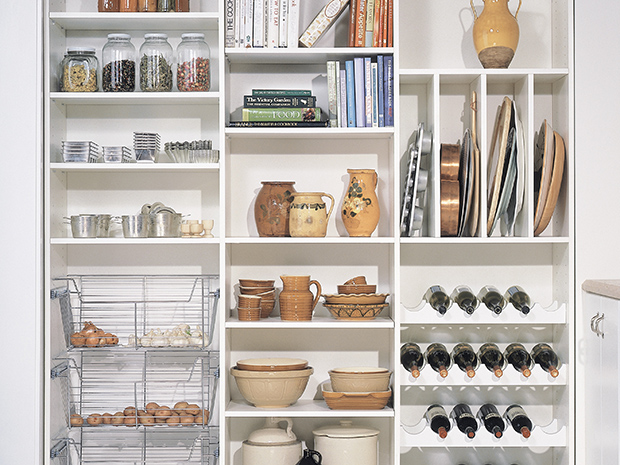 For the big game or movie night, having a customized, beautiful entertainment center not only wows guests and provides entertainment; it also supplies functional storage for your home. Custom cabinetry, shelving, and lighting offer a look of beautiful furniture – creating harmony with the rest of your home.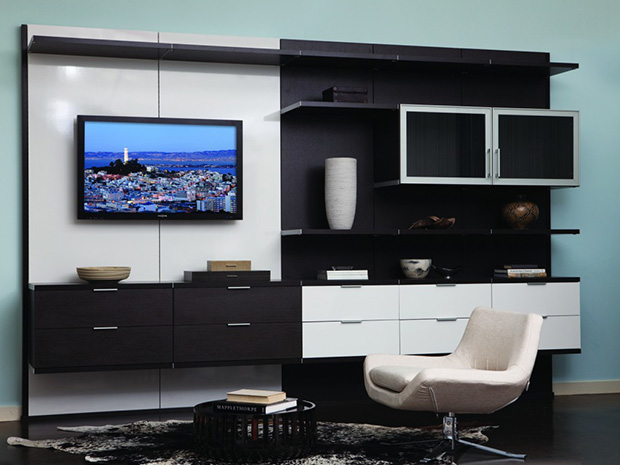 Good entertaining involves a well thought out home storage plan so that your home is organized enough to have guests over. Our expert designers provide closet systems and storage solutions from your attic to your bedroom, so you can have people over at a moment's notice. Schedule your free expert design consultation today to discuss your home, budget and goals here in Atlanta. Check out our unique Alpharetta, Buckhead (Miami Circle) and Lawrenceville showrooms to begin your home makeover today.