Enjoy cooking and entertaining better with a more spacious kitchen. The California Closets Northern Indiana team put together several solutions to improve your kitchen organization here in Noblesville, Zionsville, Fort Wayne, Chicago, Indianapolis, Southwest Michigan, Chicago and Northwest Indiana.
Incorporate multiple cabinetry accessories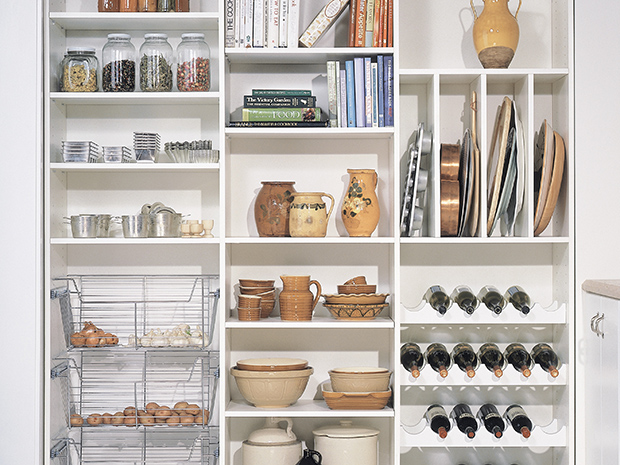 The key to a successful pantry is creative, functional design. Shelving, drawers and baskets combine to accommodate needs and uses, ensuring accessibility and order in a space where items are continually removed and replaced.
Sliding storage shelves allow for easy access to canned goods, while vertical shelf dividers organize everything beautifully.
Pantry drawers are specially designed to be spaced further apart, providing a better view of their contents.
Drawers conceal utensils and cooking equipment, as well as snacks to make provisions easily accessible for children.
Pullout racks for linens and vertical shelf dividers for mops, brooms and cleaning supplies organize often-used items.
Create Open Shelving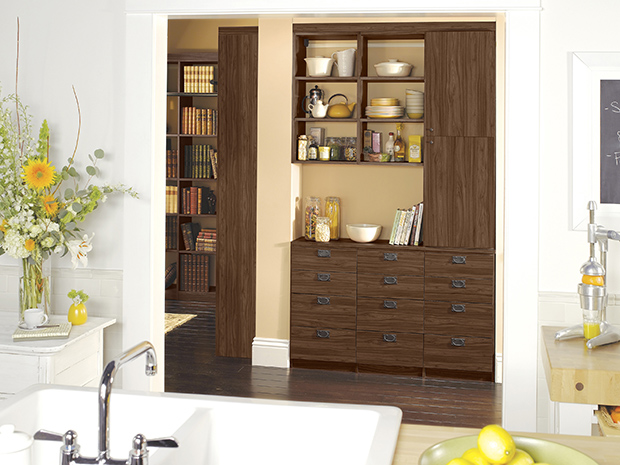 Open shelving is a very popular style nowadays, and stores and displays everything from cooking ingredients to dishware. Creating a cohesive, clear space to store ingredients such as coffee and rice in clear mason jars is a great way to keep the space looking clutter-free and tranquil. This will encourage better organization in the home and can store quite a bit from floor to celling, keeping countertops free.
Consolidate wine and accessory storage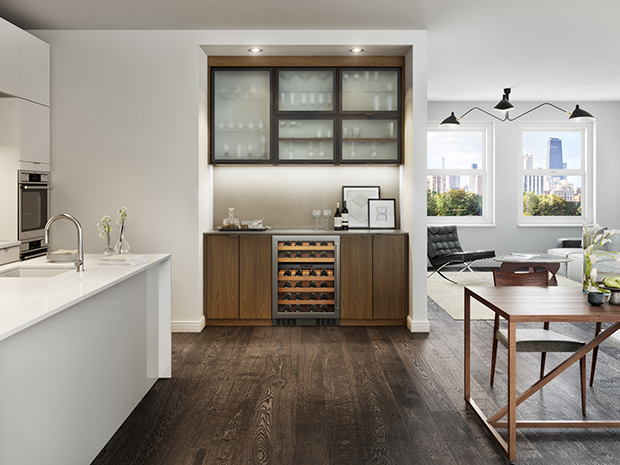 Create a stylish and highly functional kitchen by getting smart with your entertainment storage. Integrated wine racks and storage can be perfect for the home for any collection and maximize kitchen storage. Effortless and visually appealing, the durable and elegant stemware system features heavy gauge wire construction and hidden mounting. For items such as tea, drawer dividers provide a perfect home, and shelf dividers separate small accessories. Pullout pantry baskets give you easy access to anything from root vegetables to linens.
Get started today by contacting the California Closets Northern Indiana team to set up your complimentary in-home expert design consultation. Or visit us in our Chicago showroom to see for yourself.