Join forces with California Closets and Good Circle to Re-Imagine Science
Join forces with California Closets and Good Circle to Re-Imagine Science
Imagine science. Seems a contradiction in terms right? After all, science is about facts, imagination is all about creativity. Imagine this then. Picture a place where you can see, smell and hold science. A place where you can become an active part of marine science as it evolves around you rather than just an onlooker. Where your kids touching stuff is never a no-no but a greatly encouraged yes-yes!
The good people at CCE's Marine Program have a vision for just that kind of place. California Closets Long Island is helping to bring that vision to life, leading the renovation of the Classroom and Touch Tank room at the Marine Environmental Learning Center to make it truly a place where wonders never cease.
How this project makes a difference
It starts with upgrading current facilities to create a state-of-the-art educational space which will include enhanced touch tanks and interactive stations setting the stage for marine science to quite literally, come to life. The cost of the renovation is roughly $80, 000. California Closets Long Island is donating much of the materials and labor… valued at more than $30, 000. Along with some generous local grants, we are more than half way to the goal – but we need your help to get all the way there.
Our Goal Make Learning Fun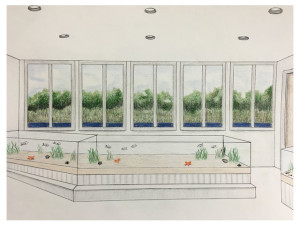 What happens when science becomes so touchable? It ignites a tinderbox of curiosity and wonder, sparking a desire to know, become and do more. Here is the list of the high touch improvements:
Touch tanks in order to provide a safe, hands-on experience and interaction with local marine specimens we'll be upgrading our touch tank exhibition area
Acquisition of new tanks and appropriate lighting to showcase local species and rotating exhibits such as live tropical larval species transported by the Gulf Stream into our waters during the warm summer months.
Augmented Reality Sandbox, a state of the art educational and science tool for campers, schools and staff for 3D simulation of currents, saltmarsh dynamics, and shellfish and habitat restoration efforts.
Interactive marine science stations showcasing scientific projects undertaken at SCMELC such as aquaculture, habitat restoration, water quality sampling and DNA analysis.
Two interactive marine wall exhibits with interactive components such as light boxes, lenticular 3D visual aids, specimen drawers, etc.
Improvements to our shellfish hatchery facilities including visual technology upgrades to allow visitors to see what's coming to life in our hatcheries throughout the year
Expansion of our coastal plant greenhouse area to improve accessibility and involvement opportunities in our restoration work.
California Closets Long Island with locations in Ronkonkoma and Southampton, NY has been locally owned and operated for more than 30 years. Owner Anthony DeVincenzo is a big believer in and supporter of science and engineering education. His commitment to education makes California Closets slogan, "Designing Better Lives" more than a slogan – it's an ethos. This is his first foray into marine science: "When you live and do business in an area like this, surrounded by water, it's important to educate not just our children, but all of us so that we can sustain what we are so lucky to have."
Cornell Cooperative Extension of Suffolk County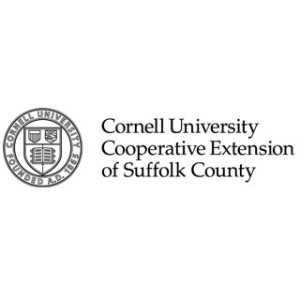 Cornell Cooperative Extension's Marine Program has been working to protect and enhance our marine resources through education, applied research projects, and stewardship initiatives since 1985. The Back to the Bays Initiative was launched in efforts to better connect communities to to the bays. There are stewardship sites established at numerous locations in the Peconic Estuary, Long Island Sound, and throughout the Shinnecock and Moriches Bay systems. The work conducted at these sites, along with local government and community support, has been able to seed our bays with millions of shellfish, restore over one hundred thousand shoots of eelgrass to our marine meadows, and educate thousands of children through school and field based educational outreach programming. Through this program residents, school groups, and community groups are provided with educational and hands-on opportunities to get involved with CCE's science-based efforts to:
Protect and enhance water quality of our bays
Rebuild coastal and marine habitat and create resilient shorelines
Restore and enhance populations of commercially and recreationally important finfish and shellfish.
Learn more here.
California Closets Long Island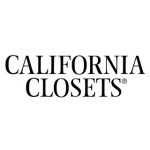 We believe exceptional design transforms people's lives. We see home as more than a place—it is a source of comfort and refuge, a space for connection and celebration. Everything we do at California Closets is rooted in our commitment to offer quality custom storage solutions that help people become better versions of themselves, with more time and space to focus on what matters most.
3/31/2017

$78,660

$51,350
Pledges are accepted and processed until the fundraising campaign expires.
---
---
---
---
---
---
---
---
Donors
California Closets $30000.00
Robin's Island Foundation $2500.00
Robert Anderson $500.00
John Kenney $100.00
Jack & Jane Costello $250.00
William Witzke $500.00
Chris & Andrea Manfredi $250.00
Why Wait?
Book your free consultation today.
Schedule My Free
Design Consultation