Westlake Village Closet Systems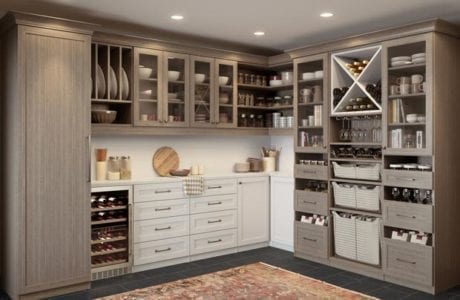 THE ANSWER TO HOME ORGANIZATION
The term 'closet system' refers to much more than just a way to organize your closet. A closet system could be any way to organize your home, such as: a Murphy bed, custom shelving or a pantry system. At California Closets of Westlake Village, closet systems are one of our specialties, and with nearly four decades in the industry, we always deliver the most beautiful, functional closet systems fit specifically for your home.
---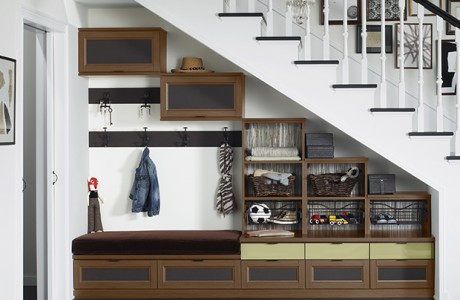 CLOSET SYSTEM IDEAS

Pantry: Pantries may be the most important area to have a solid organizational plan. This is especially true if you're a chef who needs all of your ingredients well-organized and accessible. California Closets offers systems for larger-scale kitchen pantries as well as smaller, space-friendly designs for entertaining.

Walk In Closets: While a walk in closet may suggest an ample amount of space, you still need a solid design plan to get the most out of it. Our team can help you find all of the right options to get an elegant, functional walk in closet you'll love.

Garage Storage: Often neglected, the garage can actually be an extremely valuable extension of your home. From wall hangings and shelving to custom-built garage cabinets, we have a system that will fit your space.

Mudroom: You need space for 'gearing up' before your family leaves the home. We provide options ranging from standalone mudroom spaces all the way to efficient, under-the-stairs mudroom builds.

Schedule your complimentary in-home design consultation today in Westlake Village to get started.
---
Your new closet starts with a
— complimentary design consultation —