West Palm Beach Murphy Beds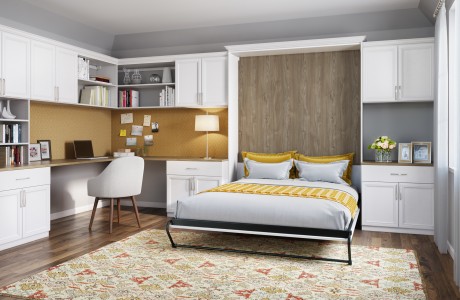 THE ULTIMATE SOLUTION TO CREATE MORE SPACE

With small apartments and vacation-ready condos, living space is certainly a commodity in West Palm Beach. Murphy beds are an ideal way to gain both function and style – while retaining the extra room you need in your living space. At California Closets, we've worked hard to establish ourselves as a premium designer for all your closet and storage design requirements.
---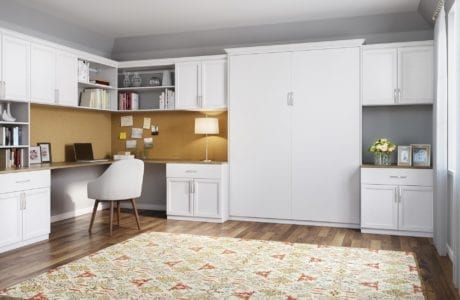 WHY A MURPHY BED IS A SMART CHOICE
Do you know what a Murphy bed is and how it could help in your apartment, condo or home? Here are the basics:

- A Murphy bed (sometimes called a wall bed) is built into your wall, hidden while not in use and pulled down when it's needed.
- You can choose from a range of bed sizes that fit within your room dimensions.
- Other accessories such as a pull-out drawer can add features such as a nightstand.
- Cabinets and other storage can be built around the Murphy bed for bedding and other items.
- It's a perfect solution for a multipurpose room.
- You have a spare bedroom when needed – and an office or other space when you don't.

Schedule your free consultation with a West Palm Beach design expert today.
---
Your new closet starts with a
— complimentary design consultation —