Vail/ Aspen Mudroom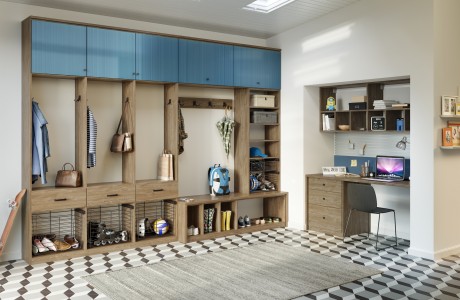 VAIL/ASPEN MUDROOM SOLUTIONS FROM CALIFORNIA CLOSETS
Not every homeowner has a mudroom, but those who do are really fortunate. A mudroom can serve a number of purposes. Most basically, though, it's a great area to collect the stuff of your family members—shoes, bags, hats, umbrellas, jackets—and provide a practical environment for you all to get ready to go out for the day, or to transition back into home life when you return.

Mudrooms can be great for keeping your home well organized. There's just one catch: You have to keep the mudroom itself well organized. And that can be a bit of a trick. It's all too easy to allow the mudroom to accumulate chaos and clutter.
---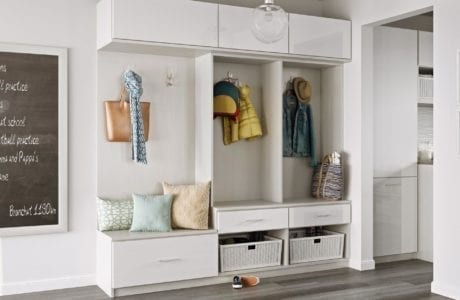 There are ways to prevent this, however. One of them is to invest in storage solutions to keep all your stuff in check—to ensure that every family member's items have their own place to dwell. A well organized mudroom can only lead to a well organized home.

California Closets is a company known for providing functional and customized storage solutions for all areas of your home including your mudroom. California Closets design team will design a space to suit your storage needs, while offering a variety of finishes and details to match your home's aesthetic.
---
Your new closet starts with a
— complimentary design consultation —