Tucson Walk In Closet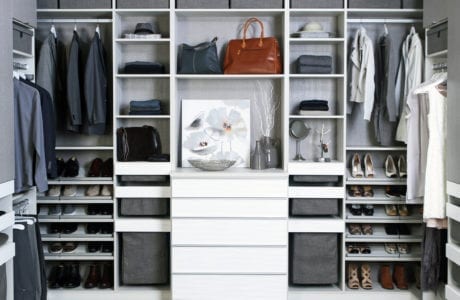 WALK IN CLOSETS: YOUR SANCTUARY FOR STORAGE
Whether it's big or small, your walk in closet is like its own room. However, the distinction is that this room is an extension of the rest of your home. As a result, you need to make sure that this space flows as a functional element that makes your life easier.

When you're in the process of redesigning, rely on the knowledge and experience of the team at California Closets of Tucson. Walk in closets from our team give you the functional "flow" you need for this space. That way, you can enjoy this space as a wonderful accessory to the rest of your home.
---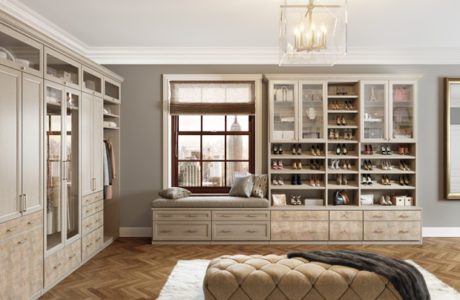 AVAILABLE WALK IN CLOSET OPTIONS

- Specific Shoe Shelves & Jewelry Drawer Inserts. Depending on the size of your shoe and jewelry collections, designated shelves can make all the difference. These can both store and accent these collections for quick and easy access.
- Center Islands & Bench Seating. Depending on your closet size, you can take advantage of the space with customized bench seating or even a center island. These can give you all the space you need to relax, take your time, and enjoy getting ready.
- Custom Cabinetry, Shelving & More. Your custom design ideas can easily become a reality when you work with us at California Closets of Tucson. Walk in closet options also include an assortment of cabinets, shelves, wall hangings, cubbies, and more.
- Accent Lighting. Lighting is important for making sure you see all the corners of your walk in. Get all the lighting you need with spotlights, track lighting, LED accents, and more.

Get started on your closet redesign by scheduling your complimentary design consultation in Tucson today.
---
Your new closet starts with a
— complimentary design consultation —