Tucson Closet Doors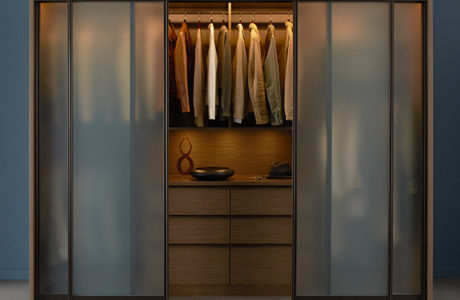 THE IMPORTANCE OF THE CLOSET DOOR
When we're creating new designs with our customers at California Closets of Tucson, closet doors are an important part of the conversation. Why? The door is the first thing you'll see before opening your closet.
We've collected a list of all of the most popular closet door options as inspiration for your closet redesign.
---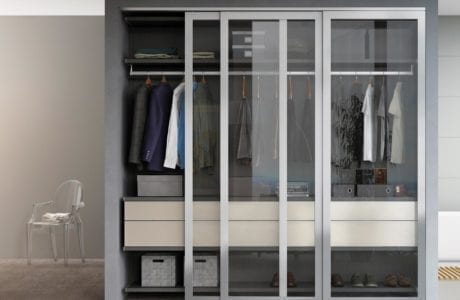 DOOR STYLES & ACCESSORIES
With a wide array of door styles, you're sure to find one that matches your taste.

Slab Doors: Sleek & Modern Elegance. Slab doors are the perfect way to conceal your closet space while coordinating with the rest of your home décor.
Shaker Doors: Traditional & Craftsman Style. Shaker doors provide a traditional look to your closet décor. You can also customize this option to give you a more rustic, craftsman look depending on your style.
Sliding Doors: Functional Space Conservation. Sliding doors have continued to be one of the most popular choices at California Closets of Tucson. Closet doors that slide back and forth can save space in your closet by keeping the door out of the way.

Schedule your complimentary in-home design consultation today to get started on your closet redesign.
---
Your new closet starts with a
— complimentary design consultation —