Toledo Walk- In Closets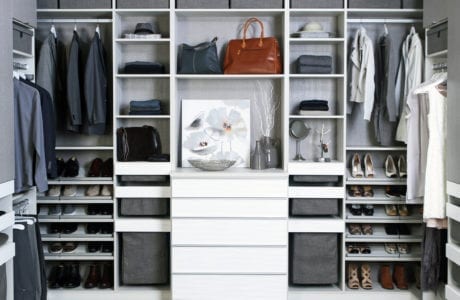 WALK IN CLOSETS IN TOLEDO
Whether big or small, a walk in closet is a room all its own. And with the help of the design and storage experts from California Closets, you can make your walk in closet as simple or as luxurious as you want.
---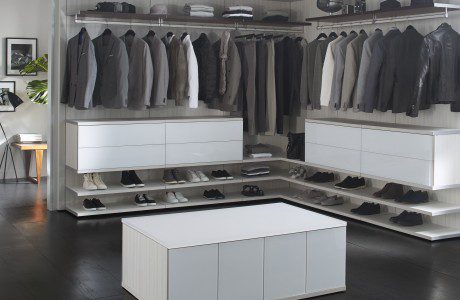 WALK IN CLOSET DESIGN INSPIRATION
All of our closets are completely unlike any other. Here are just of a few of our popular designs to get you started.
Fashion Blogger's Wardrobe – Fresh and modern color palette with accent cubbies and dramatic lighting
Sophisticated Couple's Walk In – Classic finishes and subtle details create a large walk in closet that's refined and luxurious
West Bay Walk In – A monochromatic color palette in modern neutrals with coordinating baskets, boxes and accessories
Parker Walk In – Chic and timeless with textural finishes and open displays
Laguna Beach Walk In – Gorgeous hanging space and well-appointed shelving creates space and tranquility
White, high-gloss surfaces and flat drawer faces creates a sleek, contemporary closet
Fashionista Walk In – With a soft palette and rich textual details, this closet feels more like a boutique
Luxe Walk In – The ultimate in space , this luxurious option features lighted shoe storage and an island with built-in seating
---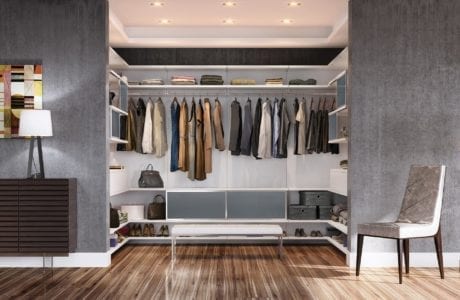 ---
Your new closet starts with a
— complimentary design consultation —