Syracuse Murphy Beds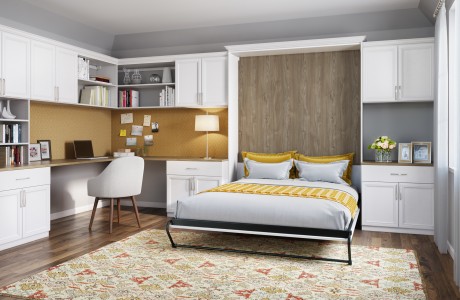 MURPHY BEDS CREATE MORE SPACE FOR YOUR HOME
Homeowners and renters everywhere can agree that maximizing your space is crucial, especially when extra space is a commodity. Murphy beds (otherwise known as Wall Beds) help you rethink the way you save space. With a comfortable bed built right into our custom-designed wall cabinetry, you can transform a spare bedroom into a wonderful multipurpose area. This will allow you to house out-of-town guests without disrupting your room's potential for something else: such as a home office or playroom.
---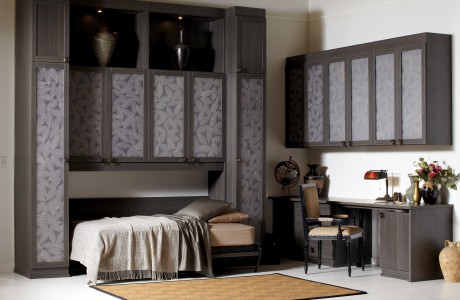 We have two main types of Murphy beds that cater to your budget and square footage needs.
Standard Wall Bed – Our most popular and traditional bed, the custom bed folds up and into the wall and has room on both sides of the mattress.
Side-Tilt Wall Bed – For more of a space-saving solution, our side-tilt options folds up and into the wall on the side of the bed, maximizing space.
Both options come with custom cabinetry built-in to seamlessly integrate with the rest of your home décor.
---
---
Your new closet starts with a
— complimentary design consultation —