Syracuse Mudroom Storage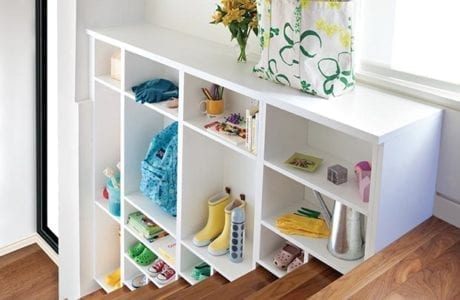 THREE LAYOUT IDEAS FOR BETTER MUDROOM STORAGE
For most people in Syracuse, mudroom storage is an essential part of functional living. You need this space to ensure that coats, boots, sports equipment, and other items have a place. That way, all of this "stuff" won't be found lying around your house
The team at California Closets of Syracuse brings you three great layout ideas for your mudroom to help you get the most out of your storage.
---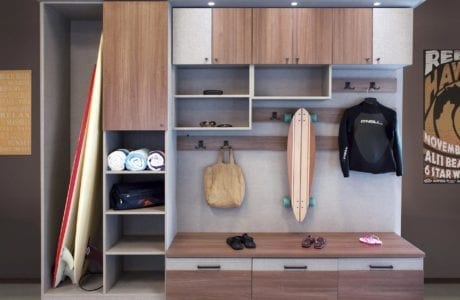 San Diego Mudroom
The San Diego mudroom is the ideal choice for your active, on-the-go family life. A variety of cabinets, shelving, and other storage give you plenty of space for storage. A Lago Roman Walnut finish creates an elegant color palette to match your home décor. And adjustable storage spots for items such as skis or pool toys help make this a versatile choice for year-round fun.
---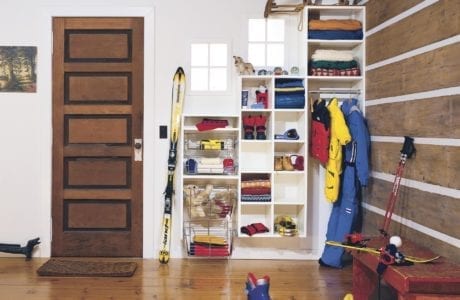 Alpine Mudroom
A popular option here in Syracuse, mudroom storage meets classic simplicity with this design. Plenty of cubbies and other space can help store everything from boots to winter wear. Adjustable shelving provides a flexible approach to your exact needs. And varying heights for shelves can allow this build to stack around any windows.
---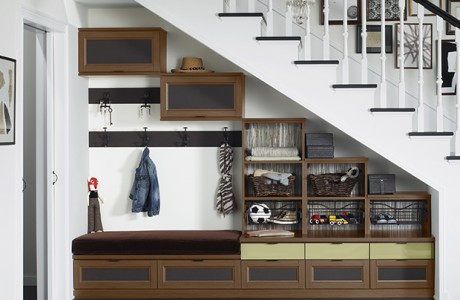 Asheville Entryway
While mudrooms are certainly important, not every homeowner has the actual "room" to designate for storage. That's where the Asheville Entryway system can help.
This intuitive design integrates highly-functional organization and storage in your under-the-stairs space of the home. You'll get all of the essentials for mudroom use – including cabinets, cubbies, and a seating area. And you'll get it all in a space-saving design that fits rights into your home.
---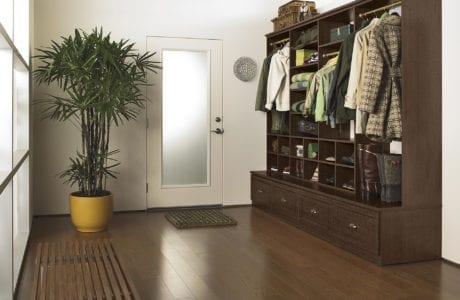 GET STARTED TODAY
No matter what design fits your needs, the team at California Closets of Syracuse will help deliver exactly what you want for your home. Schedule your
free in-home design consultation
here in Syracuse today.
---
Your new closet starts with a
— complimentary design consultation —